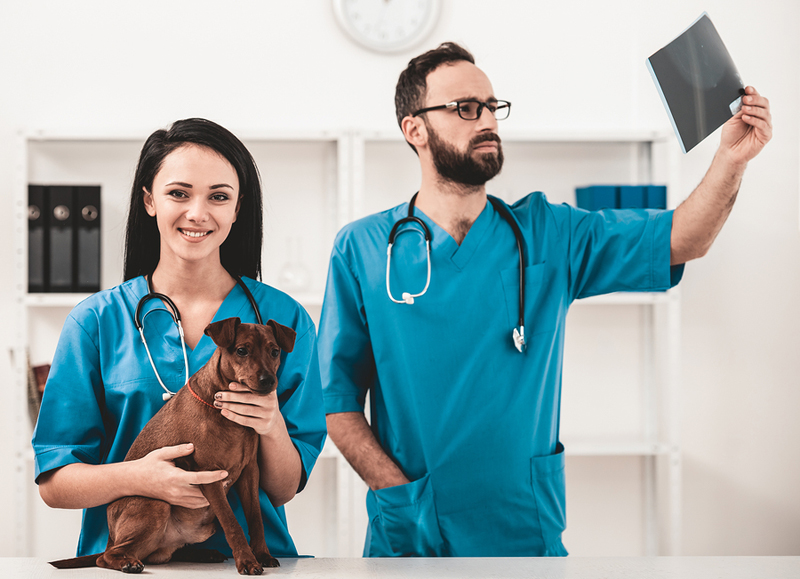 New technology, continuing education, and the One Health approach are expected to set the stage for the future of veterinary medicine.
This is according to a new report produced by the American Veterinary Medical Association's (AVMA's) and Association of American Veterinary Medical Colleges' (AAVMC's) jointly created Veterinary Futures Commission.
Researched and compiled by the commission's panel of educators and practice veterinarians, The Future of Veterinary Medicine explores emerging trends that are expected to affect the next generation of veterinary professionals and provides insight as to how these individuals should adapt to fit the industry's changing environment.
"The future may be unknown, but that doesn't mean we as a profession can't prepare for change," says AVMA president, John Howe, DVM. "As the report makes clear, organized veterinary medicine can take steps to identify currents and trends and use those insights to determine how we can most effectively lead the profession into the future."
Among the paper's central discussions is the role of emerging technologies in veterinary medicine, as well as the anticipated demand for animal health professionals to expand their services beyond traditional primary care and into technology-based specialties, especially those where data-intensive skills are required.
Additionally, the report projects an increased focus on the One Health approach to medicine. Examples of this inter-relationship include the human-animal bond, food security, protection against zoonotic diseases, and an increasing need for global solutions and resources to meet universal challenges.
Further, the commission encourages individual members of the veterinary profession to maintain engagement within the industry by keeping informed, participating in professional forums, and maintaining a commitment to lifelong learning.
"Because we prepare new generations of veterinarians, academic veterinary medicine has a special responsibility when it comes to planning," says AAVMC president, Michael Lairmore, DVM, PhD. "Accelerating change has become the new status quo in our profession, and we need to leverage that in a way that builds and sustains success."