Flattening the curve: How clinics are helping to prevent the spread of COVID-19
by samantha_ashenhurst | March 19, 2020 11:08 am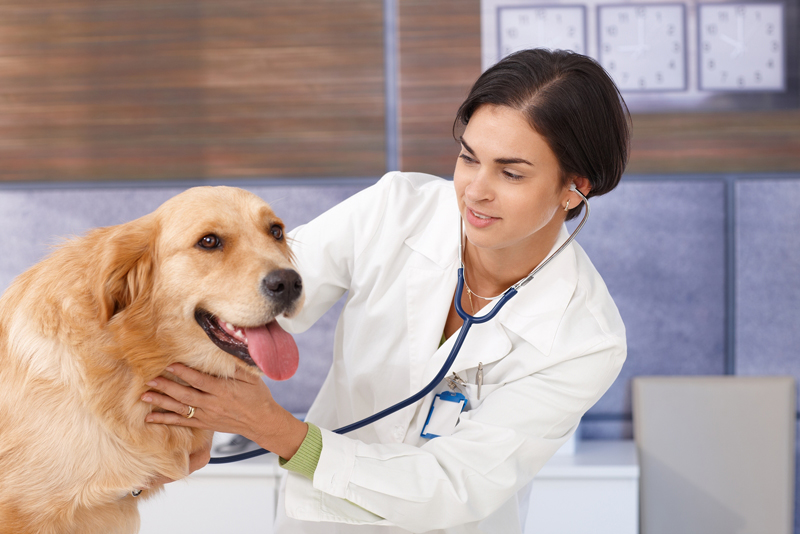 [1]The novel coronavirus (COVID-19) pandemic has resulted in a wave of uncertainty around the world, and Canada's veterinary community is no exception. With many aspects of the virus still unknown, many are left wondering about its long-term impact and what can be done on the home front to help 'flatten the curve.'
Veterinary Practice News Canada checked in with veterinarians across Ontario to find out what steps animal health professionals are taking to protect themselves, their staff, and their clients amid this global pandemic.
Cliff Redford, DVM, of Wellington Veterinary Hospital, Markham, Ont.
First, we implemented paid sick days for our team. We wanted to provide as much support as needed so that if a staff member felt unwell, they could stay home.
As per recommendations from the College of Veterinarians of Ontario (CVO) and the Ontario Veterinary Medical Association (OVMA), we started screening clients, booking staggered appointments, and, if clients are at high risk (as in, those who travelled recently), we take their pet from them while they stay in the car—only the pet is allowed into the hospital. We wear full gowns, gloves, and masks during these specific encounters in case the pet is a surface carrier of the virus. We're able to admit these patients through the rear door of the hospital and keep them away from commonly used rooms.
We're now offering telemedicine and have reduced elective visits—but, honestly, the pet owners have been great in reducing their traffic into our clinic. Our e-boutique delivery usage has spiked, that's for sure.
Kelly St. Denis, M.Sc., DVM, DABVP (feline practice), of Charing Cross Cat Clinic, Brantford, Ont.
Any staff members who may have been exposed or are showing upper respiratory symptoms have been asked to stay home to self-quarantine for 14 days.
Likewise, we have asked clients who are at risk not to enter the building, but to arrange for alternate transport of patients. At this time, we haven't adjusted our regular hours and services. We continue to see appointments, but offer FaceTime/Skype options and telemedicine upon request. We won't allow people into the clinic if they may have been exposed to the virus.
These are very stressful times for all of us. We are in an unprecedented situation with so many unknowns facing us and things changing hourly and daily. Stay calm, support each other, make allowances for stress in yourself and others, and reach out to veterinarians in your community for support. This network might include close friends, other professionals you communicate with regularly, or colleagues you know through the Veterinary Information Network (VIN) or other organizations, such as the American Association of Feline Practitioners (AAFP).
I'm a solo practitioner in a very small clinic with no manager or communications specialist. At times, I feel very isolated, but I have a great group of colleagues who are supporting me through email, social media, and text messaging. If you're in this kind of situation and you feel isolated, it is critical to reach out for emotional support. Let's take care of each other and our staff. If you are feeling overwhelmed, seek help as soon as possible! Don't let your stress build up and fester—it won't benefit you or your loved ones and those around you.
Lisa Milan, practice manager at Dundas West Animal Hospital, Toronto
Last Wednesday [March 18], I made the decision to close the doors to the public—which, if you asked me on Monday, I would've said, "That's nuts."
If we keep our team safe and healthy, we keep our business open and help the patients we love dearly. It's that simple. People who are not adopting new methods to protect their teams will potentially lose their practice.
To that end, we built a shield around the practice and here's how it goes (as of March 19):
We've reduced our business hours to have one care-team. We have a large staff, so there are two healthy and uncontaminated crews at home, waiting to come in if necessary.
All team members wash their hands upon arrival, take their temperature, and fill out a quick questionnaire to screen for cough, shortness of breath, or exposure to a positive member of the public. No communal food is allowed.
We see essential visits only.
We offer 'curbside service' only. Each client is emailed a health questionnaire prior to their visit to speed up history taking. Cat carriers are wiped outside before the staff member touches it. The doctor will phone the pet owner from the exam room so they can be 'present.'
Payment is taken remotely or via e-transfer.
Euthanasia appointments are the only time where a client can enter the building, but the client is screened before coming in.
Our two biggest challenges are:
1. Emergency hospitals in Toronto are inundated with caseload, so we are seeing a lot of critically ill patients.
2. Inventory supply issue—there's significant backlog as clients scramble to stock up on pet food and medications. We've placed a limit on all refills and food orders to keep our own supply up and be able to continue to serve as many pets as possible.
Other than that, we're keeping up team morale by blasting our favourite tunes five minutes before team huddles are called twice a day. We're constantly checking in on each other, sharing funny stories, pictures, and memes. Mostly, I'm genuinely thanking each of them for sticking together and running this marathon together with pride.
Mississauga Oakville Veterinary Emergency Hospital, Oakville, Ont. (Statement to the public)

In light of the rapidly changing COVID-19 pandemic and the recently declared state of emergency in Ontario, we are taking multiple precautions to minimize the risk to our clients, staff, and community, while still providing pets with the care needed.
We are cancelling all elective and non-urgent appointments. These will be re-booked when appropriate.
We are asking all clients remain in their car and call us upon arrival. Our staff will come get your pet and have them triaged.
We will get your pet's history and relay our recommendations and treatment plan over the phone and/or via email.
We will not be accepting cash as payment, and will be asking to take card payments over the phone and not in person.
Caledon Mountain Veterinary Hospital, Caledon, Ont. (Statement to the public)

In an effort to help keep our staff and clients safe, please help us to avoid a crowded waiting room by remaining in your car and calling our office to let us know of your arrival. We will call you when an exam room is ready for you and your pet. We ask that only one person attend appointments with each pet.
To aid in social distancing, we offer roadside pick-ups for food and medication. Payment can be made ahead of time over the phone or can be made using our credit/debit terminals. Please avoid the use of cash payments. Telemedicine will also be offered for certain types of exams.
Queen West Animal Hospital (a statement to the public)
In an effort to decrease the spread of COVID-19 while still offering care to our patients who need it, Queen West Animal Hospital has made the decision to keep its doors locked during business hours.
When you arrive for your appointment, please call to notify us. Your call will be transferred to one of our RVTs who will take a medical history with you over the phone, just as they would normally do in the exam room. You will be asked to confirm your cell phone number, then [the RVT] will come out and get your pet. We ask that you wait outside while your pet comes into the building for the veterinarian to examine them. Once the physical exam is complete, the veterinarian will call you to discuss their findings and recommendations. If medications, diagnostics, or treatments are recommended, you will be given the cost and be asked to process payment via credit card over the phone at that time.
If medications are going home, instructions will be discussed over the phone. They can also be emailed upon request. Invoices will also be emailed.
Canadian Veterinary Medical Association (CVMA)
CVMA wants to reassure members their national association, in co-ordination with provincial veterinary medical associations and regulatory bodies, is in continuous [contact] with federal agencies, such as the Public Health Agency of Canada (PHAC), to bring veterinarians the most current information to protect their clients, teams, and families.
There is currently no evidence to suggest this virus is circulating in animals in Canada. It is possible some types of animals can be infected with COVID-19, but there is no evidence pets or other animals can spread the virus. There are still many unknowns about COVID-19 and this is an area that remains to be studied and understood.
To read CVMA's novel coronavirus fact sheet, click here[2].
Endnotes:
[Image]: https://www.veterinarypracticenews.com/wp-content/uploads/2020/03/SA_COVID_Can.jpg
here: https://www.ovma.org/veterinarians/coronavirus-faq/
Source URL: https://www.veterinarypracticenews.ca/flattening-the-curve-how-clinics-are-helping-to-prevent-the-spread-of-covid-19/
---