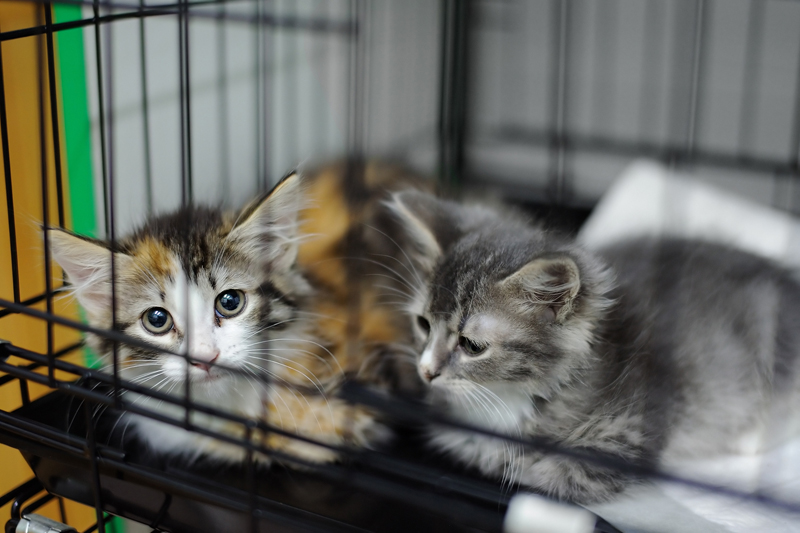 A vaccine that could save the lives of countless domestic cats is being developed at Colorado State University (CSU).
Morris Animal Foundation-funded researchers are working on an oral vaccine for feline enteric coronavirus (FECV).
While fairly common, the highly contagious intestinal virus can mutate into feline infectious peritonitis (FIP), one of the deadliest infectious diseases of domestic cats.
If successful, a vaccine would control pervasive FECV infection in shelters and other multi-cat environments, while also protecting individual cats against FIP, Morris Animal Foundation says.
"For years, we have tried, unsuccessfully, to vaccinate against FIP, but we may have been targeting the wrong point in time," says Gregg Dean, DVM, PhD, head of the department of microbiology, immunology, and pathology at CSU's College of Veterinary Medicine and Biomedical Sciences. "Our strategy now is to eliminate FECV, the mild-mannered Dr. Jekyll form, if you will, before it can become the deadly Mr. Hyde."
The vaccine design will include the bacteria Lactobacillus acidophilus, a probiotic already present in many animals' gastrointestinal tracts. The vaccine will deliver specific FECV proteins to naturally stimulate cats' immune systems to protect against infection.
While it is estimated only five to 10 per cent of FECV-infected cats develop FIP, the disease is 100 per cent fatal, Morris Animal Foundation says, and targets cats under the age of two years. Often displaying no symptoms, FIP is difficult to diagnose and has no current treatments.
"We've had remarkable success in addressing many other infectious diseases in cats, but FIP is one notable exception and it can be particularly devastating as it claims them so young," says Morris Animal Foundation's chief scientific officer, Janet Patterson-Kane, B.VSc., PhD, FRCVS. "If we can control the disease in large groups of cats, it would be a wonderful thing."