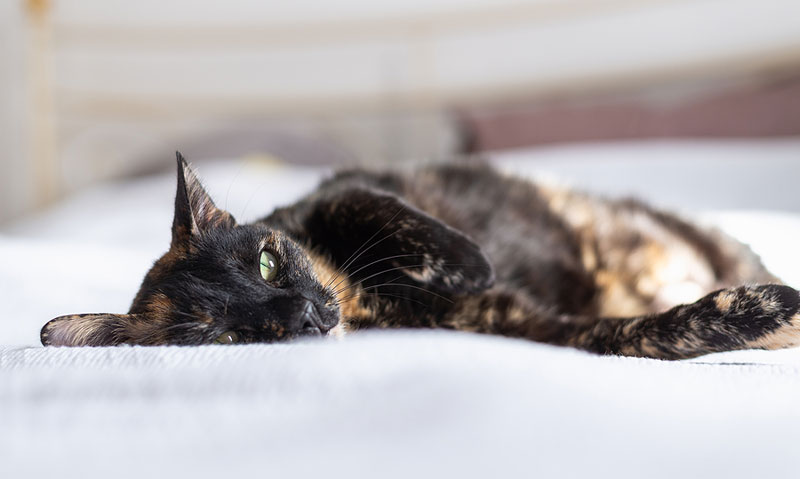 Dilated cardiomyopathy (DCM), oral squamous cell carcinoma (OSCC), and canine distemper virus (CDV) may soon see new treatments, thanks to Morris Animal Foundation.
The group is set to fund several studies the coming year aimed at improving the health and welfare of dogs, cats, and other animals.
The OSCC treatment will be tackled by the University of Utrecht in the Netherlands. Researchers have developed a nanobody-targetted photodynamic therapy, which uses tiny nanoparticles as a drug delivery system to target the aggressive feline cancer. Once the particles are in place with the tumour, they are activated with specialized light, Morris Animal Foundation says. The team hopes the minimally invasive treatment will improve quality of life and overall survival rates in cats diagnosed OSCC. Currently, the average survival time after diagnosis is approximately three months.
Meanwhile, researchers from the University of Florida (UF) will be testing CRISPR (clustered regularly interspaced short palindromic repeats) technology as a treatment for DCM. Regarded as a 'revolutionary tool' in gene therapy, CRISPR is able to correct a mutation in the genetic code to treat specific diseases, Morris Animal Foundation says. Researchers will be exploring the feasibility of using it to correct mutations in heart cells isolated from Doberman pinschers with DCM. The condition is the third most common type of heart disease in dogs, and Dobermans are a high-risk breed for developing it. If successful, findings will inform future studies toward the development of gene therapies for dogs with DCM and other heart diseases.
Other funded studies scheduled for 2021 will look at:
extracorporeal shockwave therapy (ESWT) to treat canine lower back pain;
vaccination strategies for canine distemper virus (CDV) in endangered African wild dogs; and
Cytauxzoon felis, an emerging tick-borne parasite in cats.
For more on Morris Animal Foundation's upcoming projects, click here.