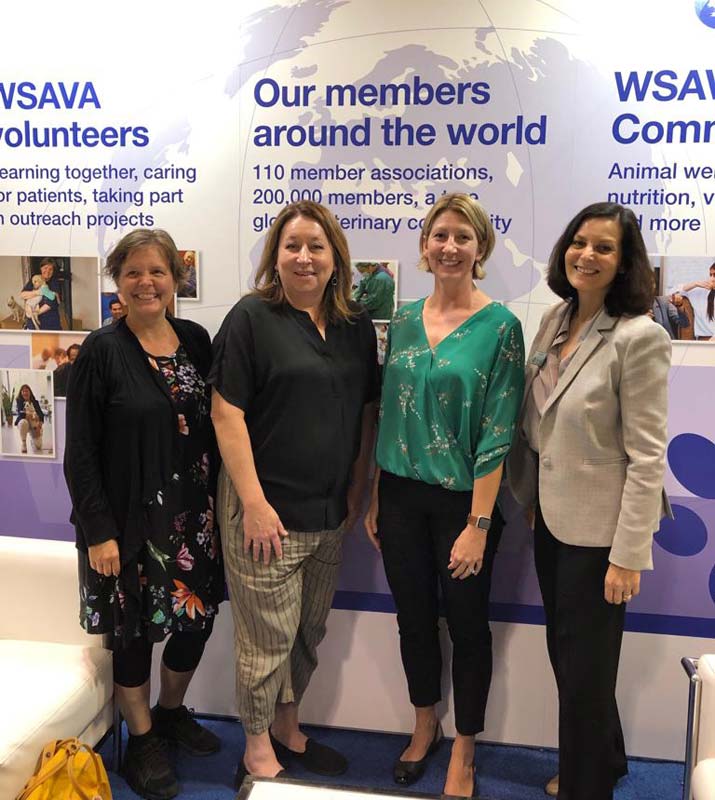 Advocates of the Fear Free philosophy will soon have easier access to the group's resources, thanks to a new educational partnership.
The group has joined forces with the World Small Animal Veterinary Association (WSAVA) to provide veterinary professionals around the world with affordable access to Fear Free certification.
Through this new partnership, Fear Free will provide the following pricing for its veterinary professional certification program to WSAVA member associations:
complimentary registration for tier 1 associations;
50 per cent discount on registration for tier 2 associations; and
20 per cent discount on registration for tier 3 associations.
"As veterinarians, our responsibility extends beyond the physical health of our patients, and the anxiety and stress suffered by many companion animals reduces their welfare and quality of life," says WSAVA president Shane Ryan, BVSc (Hons), MVS, CVA, GradDipAnimChiro, MChiroSc, MRCVS.
"The Fear Free program provides a wealth of evidence-based information to support veterinary health-care teams in reducing anxiety and stress in their patients, both during clinic visits and when they are at home with their families and communities. We look forward to working with Fear Free to ensure all veterinarians have access to the education and resources they need to ensure the highest standards of welfare for their patients."
WSAVA represents more than 200,000 veterinarians globally through 110 member associations. Among its core achievements, WSAVA has established global guidelines to set standards for veterinary care in key areas of practice, including nutrition, pain management, and welfare.
"Fear Free can't fulfil its mission of alleviating fear, anxiety, and stress in animals without reaching professionals in underserved areas," says Marty Becker, DVM, CEO and founder of Fear Free and Veterinary Practice News columnist. "This partnership with WSAVA makes the program accessible to veterinary team members in regions struggling with access to educational opportunities. We're proud to be working together for the benefit of people, pets, and the veterinary profession."