Dogs, cats can catch COVID from owners, OVC says
by samantha_ashenhurst | July 13, 2021 3:46 pm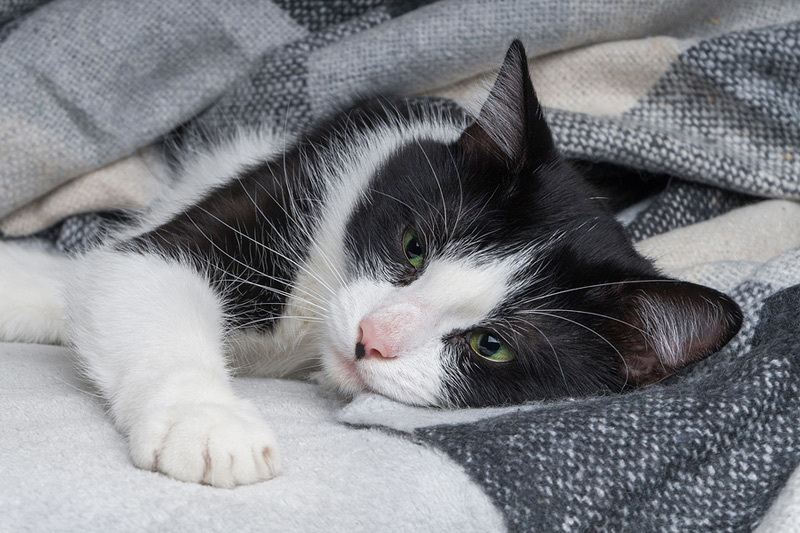 [1]Humans with symptoms of COVID should maintain a healthy distance from their four-legged friends.
This is according to a new study conducted by the University of Guelph's (U of G's) Ontario Veterinary College (OVC), which found a high proportion of pets in households with people infected with COVID also became infected with the virus, with cats at higher risk than dogs.
Lead researcher and OVC professor of veterinary pathology Dorothee Bienzle, DVM, M.Sc., PhD, Dipl. ACVP, and colleague Scott Weese, DVM, DVSc, Dipl. ACVIM, an infectious disease specialist, set out to determine how susceptible pets were to becoming infected, as well as possible contributing factors.
The researchers tested 48 cats and 54 dogs from 77 households for COVID antibodies—a sign of past infection—and surveyed owners about how they interacted with their pets. The results were compared to cats and dogs tested at animal shelters, as well as strays.
Sixty-seven per cent (32 out of 48) of cats and 43 per cent (23 out of 54) of dogs tested positive for antibodies to the coronavirus as compared to nine per cent of dogs and cats from shelters and three per cent of the stray cats.
While most affected dogs developed only mild symptoms (e.g. lack of appetite), more than a quarter of the cats developed COVID-like symptoms (e.g. runny nose, difficulty breathing) with three developing severe symptoms.
Cats that spent more than 19 hours per day with their owners, including sleeping on their owner's bed, seemed to be at a higher risk of infection, OVC reports.
"At this point, we should assume that if we get infected, our pets are susceptible, too, and they should be treated as any other household member," Bienzle told NBC News.
The study's initial findings are set to be presented at the European Congress of Clinical Microbiology & Infectious Diseases (ECCMID) conference.
Endnotes:
[Image]: https://www.veterinarypracticenews.com/wp-content/uploads/2021/07/SA_OVC_COVID.jpg
Source URL: https://www.veterinarypracticenews.ca/dogs-cats-can-catch-covid-from-owners-ovc-says/
---