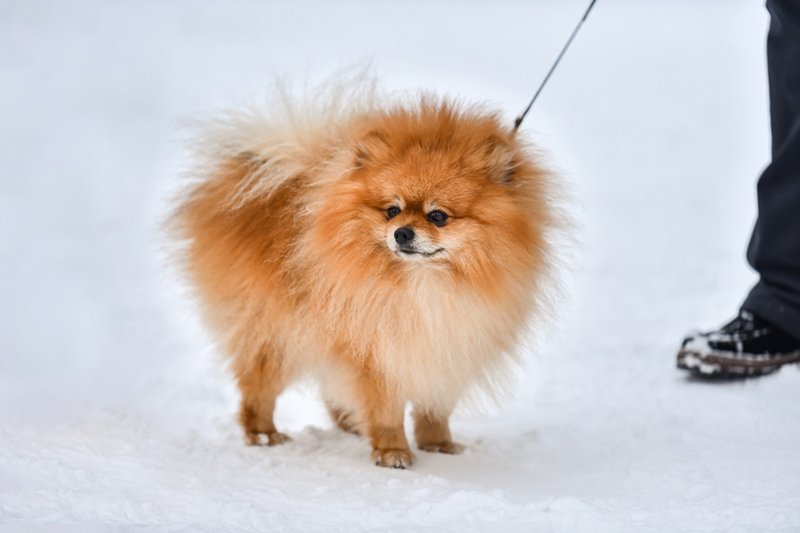 A dog belonging to an individual in Hong Kong infected with novel coronavirus (COVID-19) has been quarantined after samples taken from the animal's nasal cavity and mouth tested 'weak positive' for the virus.
The dog, a Pomeranian, does not appear to have any relevant symptoms of the virus and is the only animal quarantined in the area at this time, says a spokesperson for the Hong Kong Agricultural, Fisheries, and Conservation Department (AFCD).
"At present, AFCD does not have evidence that pet animals can be infected with COVID-19 virus or can be a source of infection to people," the group said in a statement. "The department will conduct close monitoring of the… dog and collect further samples for testing to confirm if [it] has really been infected with the virus or this is a result of environmental contamination of the dog's mouth and nose."
Meanwhile, in North America, the Centers for Disease Control and Prevention (CDC) agrees there is nothing to suggest animals should be considered a source of infection for humans at present time.
"To date, CDC has not received any reports of pets or other animals becoming sick with COVID-19," it states. "At this time, there is no evidence that companion animals, including pets, can spread COVID-19."
However, CDC adds, those who are sick with COVID-19 should avoid contact with animals, just as they should with people, until more information is known about the virus.
"When possible, have another member of your household care for your animals while you are sick," the organization says. "If you must care for your pet or be around animals while you are sick, wash your hands before and after you interact with pets and wear a face mask."
In response to the report coming out of Hong Kong, pet insurance provider Trupanion consulted the data it collects from claims and added it has not observed any changes to regular illness patterns in pets in the past 45 days.
"We monitor our data on a very granular level—daily, weekly, and monthly, and by breed, country, city, and even at a neighbourhood-level—to make sure we understand and are on top of any health-related trends that might be out of the norm," says Mary Rothlisberger, the company's vice-president of analytics. "As of today, we have not seen any increases or changes in the frequency of illnesses that would appear unusual."
The American Veterinary Medical Association (AVMA) has published a fact sheet on COVID-19, offering an overview of its transmission and infection in humans. To access it, click here.