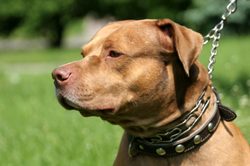 The issue of enacting laws to ban or regulate pit bulls, Doberman pinchers and Rottweilers in Texas has landed on the Texas state attorney general's desk. A request for an opinion on whether cities and counties have the power to target certain dog breeds through legislation was made by Republican state Rep. Tony Goolsby in a letter to Attorney General Greg Abbott. Lawmakers are set to consider the topic in the next legislative session in Austin.
Measures commonly known as breed-specific legislation, or BSL, have been proposed in municipalities across the United States. In Sioux City, Iowa, the city council recently voted 5-0 in favor of a pit bull ban.
In Texas, several cities have expressed interest in enacting similar laws, Goolsby wrote in his letter to Abbott. Members of the state's pit bull clubs, however, oppose BSL and instead are in favor of improvement and enforcement of existing laws.