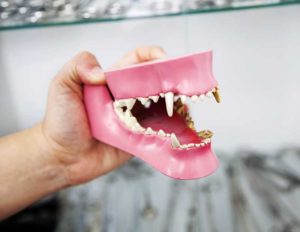 I am writing this article as I travel home from Phoenix, after attending a successful Veterinary Dental Forum (VDF). This event is the official annual meeting of the American Veterinary Dental College (AVDC), Academy of Veterinary Dentistry (AVD), and the Foundation for Veterinary Dentistry (FVD). This year, VDF drew its largest crowd yet, partly due to general practitioners that are filling an educational void by attending lectures and wet labs in the various disciplines of dentistry and oral surgery.
In this month's column, and in honor of National Pet Dental Health Month, I'd like to discuss a challenge for the veterinary profession, specifically dentistry training at the veterinary school level. It's not a new problem, and it doesn't exist at every school, but its significance is greater today than ever before, due to the changing needs of successful general practices.
Decreasing significance
The number of didactic teaching hours available within the veterinary curriculum is not getting any larger. In fact, teaching hours dedicated toward a specific topic are becoming more difficult to obtain due to new specialties, expanding knowledge base, and justifiable shifts in curricular focus to feed not only the IQ, but also the EQ.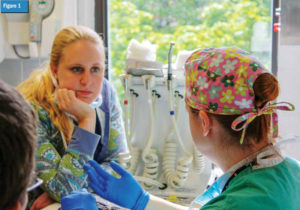 Ask any small-animal practitioner and she/he will tell you of the significance of dentistry in their daily lives. For many practices, an increased focus on dentistry procedures filled a void created by a diminishing number of spays and neuters coming through their practice doors. Less reproductive surgeries in a given day has, in a way, allowed for a heightened focus on learning and applying current dental techniques in general practice. Practitioners who may not have been taught about dentistry in veterinary school rely on recent graduates to be the "go-to" dentistry person in the practice. However, one study suggests that even recent graduates are not receiving enough dental training.
Though some veterinary schools have developed excellent programs in veterinary dentistry and oral surgery, there are many that don't have a single board-certified veterinary dentist on their faculty. A study in the Journal of Veterinary Medical Education (JVME) surveyed 35 veterinary schools in the U.S., Canada, and the Caribbean. Of these schools, only 12 programs had a board-certified specialist on staff. Further, only seven veterinary schools had residency programs in veterinary dentistry at the time of the survey.
Advocating for dentistry education
While at VDF, I had an opportunity to speak with Richard Meadows, DVM, DABVP, from the University of Missouri. Richard has been in academia since 1999, and though he is not board-certified in veterinary dentistry, he's been a passionate advocate for education efforts in dentistry for many years. Richard's efforts have benefitted not only the students at Missouri, but also students throughout the country. Each year, Richard and his good friend, William Gengler, DVM, DAVDC, load up a rental truck filled with dental equipment and travel across the country to the annual student American Veterinary Medical Association (AVMA) conference with the sole purpose of teaching veterinary students about dentistry in dogs and cats. When asked about it, Richard downplays the significant contribution of time and talent he and Bill have donated to students that don't even attend the universities they are employed by. Richard speaks passionately about how important it is to continue this dentistry outreach program, and how once you see the satisfaction on the face of a student who performs her/his first successful tooth extraction, it's easy to return as an instructor year after year.
One potential stumbling block
The relative dearth of dentistry specialists in academia is likely due to multiple factors. If current administrators weren't taught about dentistry when they were veterinary students, they may not see the value of investing scarce resources to create a formal program, especially when the dental portion of a community practice program appears acceptable on paper. Another reason for lack of academic specialists is the wage discrepancy between specialty practice and academia, which can be significant. At VDF, there was a panel discussion involving five board-certified dentists who provided insight into their various career paths. Although four of five panelists stated academia was their favorite job, only two of five panelists stayed in academia.
There are other opportunities for students to received dental education through the Foundation for Veterinary Dentistry. FVD provides support to student chapters at many of the universities, and the individual student chapters often offer hands-on wet labs. The foundation also supports access to a series of online modules created by Sandy Manfra Marretta, DVM, DACVS, DAVDC. See bit.ly/2vJbvB5 for more information on educational opportunities for veterinary students.
What was the extent of your veterinary school dentistry and oral surgery educational experience? Did your training prepare you for the amount of dentistry cases you encountered during your first year in practice? Feel free to share your experiences with me at jlewis@vdsvets.com.
John Lewis, VMD, FAVD, DAVDC, practices dentistry and oral surgery at Veterinary Dentistry Specialists and is the founder of Silo Academy Education Center, both located in Chadds Ford, Pa.
References
1 Anderson JG, Goldstein G, Boudreaux K, Ilkiw JE. The state of veterinary dental education in North America, Canada, and the Caribbean: a descriptive study. J Vet Med Educ. 2017;44(2):358-363.