CVO updates after-hours care, pain management policies
by samantha_ashenhurst | September 6, 2019 2:36 pm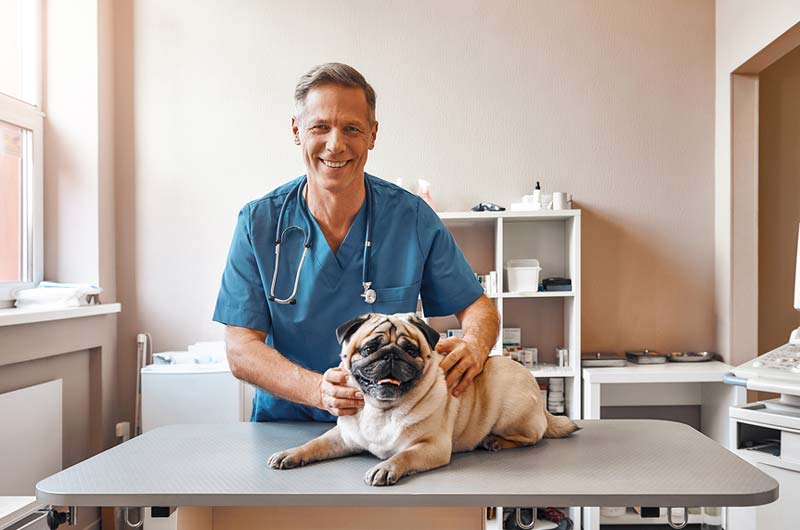 [1]The Council of the College of Veterinarians of Ontario (CVO) has announced updates to two of its policies.
Among the changes are revisions to its after-hours care[2] rules. Under the updated policy, veterinarians have several options on how to deliver this type of care, including a combination of on-call services or in-house teletriage, or the referral of patients to emergency/after-hours clinics or to an accredited teletriage service.
The revised policy also acknowledges veterinarians may encounter unforeseen circumstances (e.g. illness, severe weather) that would affect their ability to provide these services.
"Veterinarians are expected to provide after-hours care services to animals they have recently treated or treat regularly—this is an aspect of the veterinarian-client-patient relationship," says CVO president Patricia Lechten, DVM. "Council revised its policy in an effort to find a balance among legislative requirements, animal needs, client expectations, and the health of veterinarians."
The council also has approved changes to its position statement on pain management[3]. Under the changes, a veterinarian is expected to maintain current knowledge and skill in the prevention, recognition, and management of pain in animals served, with the prevention and alleviation of suffering considered an essential therapeutic goal. Appropriate treatments include pharmacological therapy, integrative therapy, and environmental adaptation.
"Managing pain while delivering treatment to animals is fundamental to quality veterinary care," Dr. Lechten says. "The public and the profession recognize pain management is an important component of humane veterinary medicine and is vital to safe, effective patient care."
The CVO's governing council comprises 13 elected veterinarians and five public members, appointed by the provincial government. Additionally, supporting the work of council are five statutory and two standing committees, with membership comprising veterinarians and public members.
Endnotes:
[Image]: https://www.veterinarypracticenews.com/wp-content/uploads/2019/09/SA_CVO.jpg
after-hours care: https://cvo.org/getmedia/f1c3c8d7-9f1e-4117-a6b8-daa699ab442b/PSAfterHoursCare.pdf.aspx
position statement on pain management: https://cvo.org/getmedia/d6cef8c9-a9a6-4466-a9c0-5d1777262c52/PSPainManagement.pdf.aspx
Source URL: https://www.veterinarypracticenews.ca/cvo-updates-after-hours-care-pain-management-policies/
---