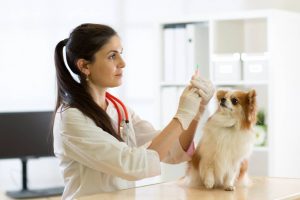 Canadian veterinarians now have a new online tool to aid in their decisions on antimicrobial use in animals.
Created by the Canadian Veterinary Medical Association (CVMA), the Guidelines for Veterinary Antimicrobial Use are designed to be an adaptable resource, allowing Canadian veterinarians to provide comment and make changes in response to evolving scientific understanding of antibiotics and their effect on global human and animal health.
"The [guidelines] provide Canadian veterinarians with world-class advice on decision support for selecting which cases require antimicrobial treatment and what recommended treatment might be," says Murray Gillies, DVM, a technical services veterinarian and the platform's dairy expert.
"Hard-working Canadian veterinarians acting as subject-matter experts collected both national and international studies on antibiotic use as it pertained to their species group and authored these guidelines to help guide and direct Canadian veterinarians in their efforts toward prudent use and client education."
All licensed veterinarians in Canada will be granted full access to the platform until April 1. After that date, only active CVMA members can access it. Clear here to see the guidelines.