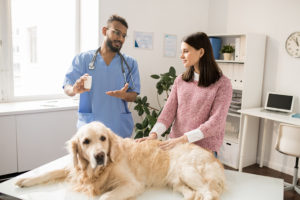 Covetrus is integrating its eVetPractice with its prescription management technology to provide veterinarians a more synchronized and streamlined user experience.
"We're very pleased to offer practices using AVImark, ImproMed, and, now, eVetPractice, an unparalleled level of integration with our prescription management technology," says Chris Dollar, senior vice president of Covetrus' global software services. "Driving innovation, enhancing our practice management capabilities, and simplifying the experience for our customers is at the core of our mission."
Even with flea, tick, and heartworm disease on the rise, compliance for veterinary prescriptions and preventative medications is low. Restructuring the workflow through Covetrus' practice management system can help remove administrative burden, drive greater client engagement, and improve health and financial outcomes.
"One of our top priorities was to integrate our eVetPractice and prescription management capabilities to streamline and enhance performance for the practices," says Georgia Wraight, president of Covetrus' global prescription management. "By automating documentation and making prescription management easier for eVetPractice customers, we can now deliver a more seamless experience and empower veterinarians with tools to drive improved compliance."
Other benefits of the real-time integration include synchronization between online prescription management and clinic software, coordinating and tracking the status of prescription authorizations and shipments within the clinical workflow, and streamlined processes to improve productivity of the veterinary staff.