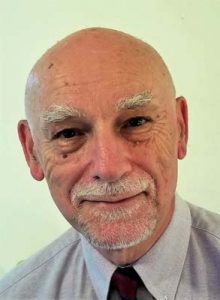 Colin Harvey, BVSc, FRCVS, DACVS, DAVDC, has received the 2018 World Small Animal Veterinary Association (WSAVA) Award for Scientific Achievement in recognition of his work to highlight the importance of veterinary oral and dental health in companion animals as well as in developing tools to support the incorporation of dental procedures and dental preventive strategy into daily veterinary practice.
The award will be presented during this year's WSAVA World Congress, Sept. 25-28 Singapore.
Dr. Harvey graduated from the University of Bristol School of Veterinary Sciences before completing an internship and surgical residency at the University of Pennsylvania. He was trained in dental procedures by faculty of the School of Dental Medicine at the UPenn. Until his retirement in 2013, he was professor of surgery and dentistry at the University of Pennsylvania, a position he held for 33 years. As a boarded specialist in both surgery and dentistry (charter diplomate of American Veterinary Dental College), he introduced a range of oral and maxillofacial surgical procedures into clinical, teaching, and research activities. This led to improvements in the major oral surgery reconstructive techniques necessary for cancer patients, as well as in the management of oral trauma and congenital and acquired oronasal defects. On his retirement, the Penn Vet Dental and Oral Surgery Operatory was named in his honor.
His research into oral and systemic health in companion animals led to confirmation of the epidemiological findings in humans that worsening periodontal disease is associated with kidney, liver and heart pathology.
He developed the Penn Canine and Feline Periodontal Scoring spreadsheet, which takes into account the wide variation in the size and shape of teeth in dogs and cats when scoring the severity of periodontal disease.
Harvey is a founding member of the first veterinary dental organization, the American Veterinary Dental Society. He was also a member of the Organizing Committee and first president-elect of the AVDC, later serving as its secretary for 14 years. He also organized the group that founded the Veterinary Oral Health Council, of which he has been director for 20 years.
"I'm honored to receive this award and appreciative of the increased attention that dental and oral diseases are now receiving in small animal practice," Harvey said. "As a clinician, I enjoy dentistry because it involves meticulous work and uses a variety of equipment and instruments. A good dentist is a sculptor, even when performing 'simple' procedures such as surgical extractions."