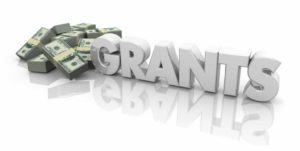 The Association of American Veterinary Medical Colleges' (AAVMC's) Council on International Veterinary Medical Education (CIVME) is accepting grant proposals for its funding program.
Now in its fourth cycle, the grants are aimed at fostering the enrichment and advancement of international academic veterinary medicine. CIVME's goal is to advance AAVMC initiatives by promoting interregional collaboration.
Proposals will be evaluated based on relevance, impact, fit with CIVME goals, feasibility, and risk analysis. Funded proposals will be formally announced during AAVMC's annual conference in March.
Total project budgets should not exceed $10,000 and are limited to a maximum duration period of 24 months. Preference will be given to applications that represent collaborative efforts among institutions and across regions.
Potential applicants interested in collaboration but lacking partners are invited to contact CIVME at CIVME-grant@aavmc.org for assistance.
The deadline for applications is Jan. 20 at 11 a.m. EST. For more information, click here.