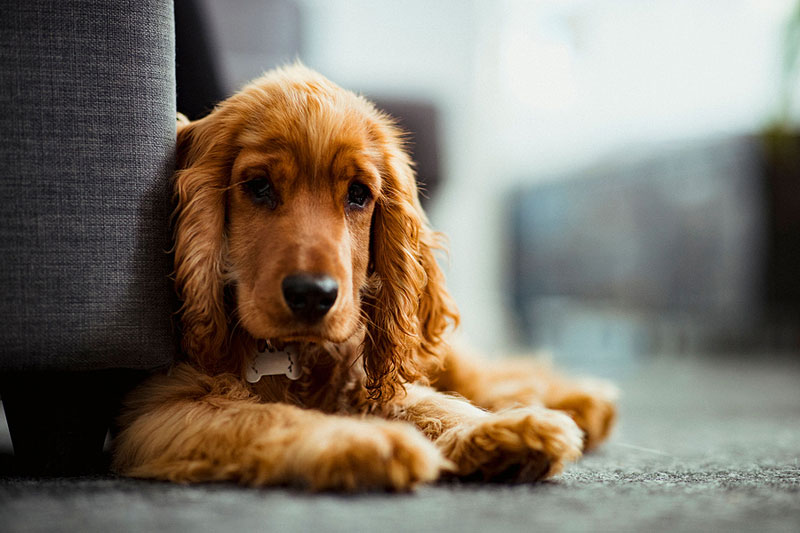 Much like new parents, first-time pet owners are likely to experience some jitters and apprehension.
A recent survey of new dog owners conducted by Merck Animal Health found 73 per cent of those who brought home a pooch this year are considering rehoming the animal once the pandemic ends.
This decision, Merck says, likely stems from a lack of knowledge regarding animal care, as one of four respondents claimed they do not have enough information to properly care for their new four-legged friend. Further, 58 per cent said they wished taking care of their pet's health took less time, and approximately one third (33 per cent) admitted they were surprised by how much this care costs.
"While people may have brought home a pet during the pandemic for all the right reasons, the reality is pet ownership takes knowledge, preparation, and patience," says Merck Animal Health's executive director of veterinary professional services, Christine Royal, DVM. "This reality is sometimes overshadowed by the excitement of bringing home a new pet. As a result, first-time pet owners who brought home a dog or puppy during the pandemic are experiencing a few more challenges compared to experienced pet owners."
To help thwart this nervousness and uncertainty, veterinarians may want to touch base with clients who are first-time owners to see if they are in need of advice, as 70 per cent of those surveyed said they would like to learn new ways to keep their dog healthy.
This might include:
behavioural tips (e.g. adequate exercise to help dogs with high energy);
preventive care (e.g. introducing parasite protection in puppyhood); and
adhering to a consistent veterinary schedule (e.g. scheduling regular wellness checks).
"The increased interest in pet parenting has been incredibly heartening, particularly given the emotional strain caused by the global pandemic," says Courtney Campbell, DVM, DACVS-SA, a veterinary surgeon at Vetsurg. "It's inspiring to see thousands of families opening their doors and their hearts to welcome new pets into their home. As veterinary professionals, we aim to make these transitions a success and want pets to stay in their forever home."
For more, click here.