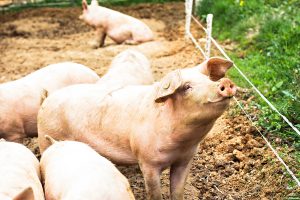 With African swine fever (ASF) killing pigs and wild boars in Africa, Asia, and parts of Europe, two Canadian groups are working to ensure Canada's pig herd is protected.
The Canadian Food Inspection Agency (CFIA) and Canadian Veterinary Medical Association (CVMA) are sharing information to create awareness of how ASF is spread and measures that can be taken to prevent infection.
"Veterinarians have an important role to play in educating owners about the disease and current disease risks, reviewing clinic and client biosecurity protocols, providing guidance on biosecurity measures to protect swine health, and identifying and reporting suspect cases of ASF," CVMA said in a press release.
The following are ASF resources from the Canadian Pork Council (CPC):
For more information about African swine fever, as well as resources for pig owners, see: