Cat adoption age, behaviour to be explored at AVC
by samantha_ashenhurst | August 3, 2022 10:44 am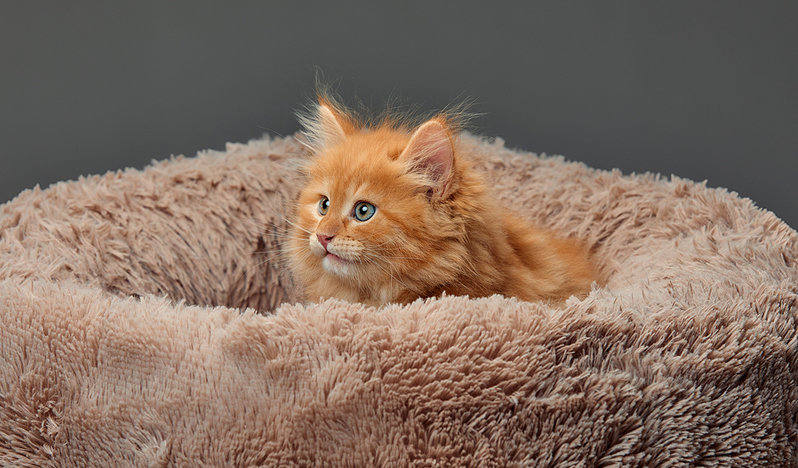 [1]Minimizing feline surrenders and improving overall cat health are the goals of a new study underway at the Atlantic Veterinary College (AVC) at the University of Prince Edward Island (UPEI).
The college has partnered with the Prince Edward Island Humane Society[2] (PEIHS) to examine the impact of early adoption on kitten health and behaviour.
The study, which will be conducted by Karen Overall, MA, VMD, PhD, DACVB, a professor of behavioural medicine in AVC's department of health management, will look at a group of 60 kittens from the PEIHS and explore how familial separation before eight weeks of age contributes to the animal's stress, social behaviour, exploratory behaviour, and aggression toward humans.
"Currently, there is no research that studies homeless or rescue kittens," Dr. Overall says. "This study, in collaboration with the PEIHS, creates an exciting opportunity for us to determine effects of various rehoming ages on subsequent behaviour problems and stress levels."
The kittens will perform a series of behavioural tests to assess how active, curious, and outgoing they are, then compare these levels with their age at familial separation. Researchers will also measure the effects of maternal and post-natal stress through telomere length of genes and hair cortisol levels, AVC says.
"Anecdotally, we know kittens adopted after 12 weeks old have showed decreased returns and higher client satisfaction," Dr. Overall says. "Through this research, we hope to inform new processes for shelters and rescues that will ultimately reduce death, abandonment, and relinquishment due to behavioural issues."
"PEIHS sees more than 500 kittens go through its doors every year," adds Ashley Travis, development and communications co-ordinator at PEIHS. "This study will help us learn more about the appropriate time to send kittens to their new forever homes to ensure they have a happy and healthy life."
Endnotes:
[Image]: https://www.veterinarypracticenews.com/wp-content/uploads/2022/08/SA_AVC-1.jpg
Prince Edward Island Humane Society: https://peihumanesociety.com/
Source URL: https://www.veterinarypracticenews.ca/cat-adoption-age-behaviour-to-be-explored-at-avc/
---