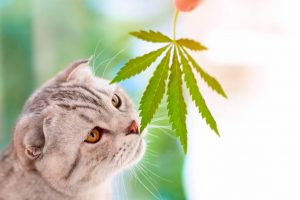 A webinar that discusses marijuana toxicosis and what pet owners can do to keep their pets safe is now available online.
The video features Katherine Kramer, DVM, vocal advocate for the research and therapeutic use of marijuana for animals. Dr. Kramer is the founding chair of True Leaf Medicine International Ltd.'s veterinary advisory board, where she leads education and the research and development of therapeutic cannabis products for pets. She also works as medical director at the VCA-Canada Vancouver Animal Wellness Hospital.
The webinar addresses the following:
A breakdown of the many elements of the marijuana plant, including cannabidiol (CBD), and Tetrahydrocannabinol (THC), and how the plant can be used medicinally for animals.
How pet owners can keep their animals safe from marijuana toxicosis following legalization. With the growing popularity of medical cannabis for people suffering from pain, more pet owners today are naively administering unsafe cannabis products to their pets.
The opportunity Canadian veterinarians have to lead the way in cannabis-for-pets research.
To watch the webinar, click here.