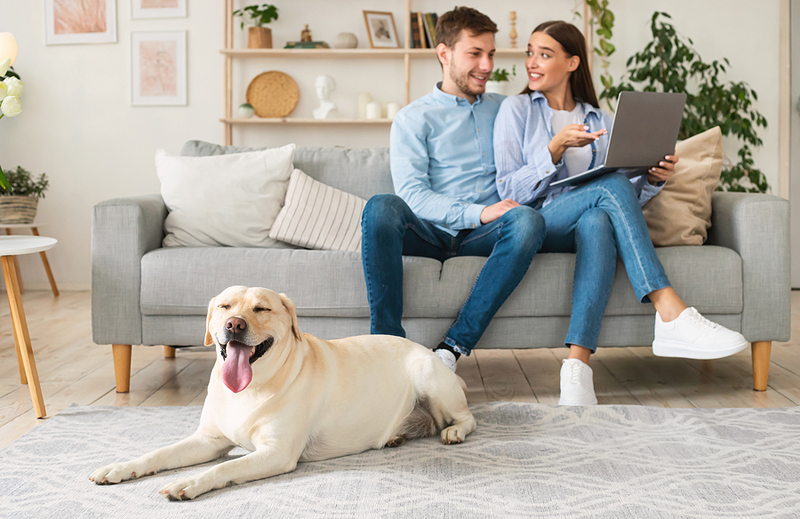 The phrase 'pandemic pets' has crept into Canadian vernacular in the past two years—and with good reason.
A survey of 2000 Canucks conducted by Narrative Research on behalf of Pet Valu revealed one third of Canadian pet owners welcomed a new animal friend into their household since the pandemic began, representing an estimated three million pets.
The survey, which was completed in November 2021, revealed rates of adoption were higher in Ontario and B.C./Northern Canada (37 and 36 per cent, respectively) compared to Atlantic Canada (19 per cent).
"Having heard so many anecdotal stories about pet adoption during the pandemic, we were curious to validate if pet ownership was, in fact, growing and were fascinated to see how such a large proportion of Canadians opened their homes to pets," says Narrative Research partner and COO, Margaret Chapman. "It's really interesting to see how things vary across the country as well."
While those in Atlantic Canada were less likely to add a pandemic pet to their household, these residents were found more likely to already own a pet (61 per cent) compared to other regions—including Ontario (53 per cent), Québec (53 per cent), B.C./Northern Canada (54 per cent), and the Prairies (58 per cent).
Additionally, while dogs and cats prevailed as the most popular pet choice across the country, regional differences were apparent, the findings revealed. Pet owners in Québec, for instance, were more likely to own cats compared to dogs (67 and 48 per cent, respectively), while in the Prairies and B.C./Northern Canada, the reverse was true. Meanwhile, in Atlantic Canada and Ontario, the split between dog and cat ownership was more even.