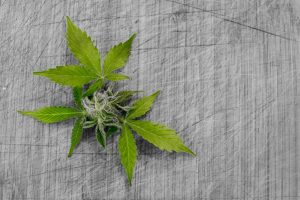 Editor's note: This story has been updated to reflect the legalization of recreational cannabis in Canada.
Now that recreational cannabis is legal, Canadian veterinarians are continuing their fight for warning labels on cannabis products to warn pet owners about potential side effects.
According to an online article by CTV News, the Canadian Veterinary Medical Association (CVMA) sent a letter to Health Canada in January outlining its concerns regarding a lack of warning labels on products containing marijuana. Without them, the association says pets may be at risk of serious harm or death.
"In the United States where some states have legalized cannabis, there has been a significant rise in reports of ingestion and toxicity in animals, particularly dogs," then-CVMA president Troye McPherson, DVM, wrote in the letter.
"There is evidence suggesting the species is very sensitive to tetrahydrocannabinol (THC). Given the apparent increased risk that THC-containing products have to pets, CVMA respectfully requests a warning statement be included on THC-containing products (e.g. 'keep out of reach of pets')."
The letter also urges changes be made to the Access to Cannabis for Medical Purposes Regulations (ACMPR) to apply to all medical professionals experienced in prescribing controlled substances and/or botanical medicines, including veterinarians. Further, it addressed the need for products designed specifically for animal patients, including variable doses, flavourings, and formats to allow ease of administration.
"Like the regulations for other cannabis product classes, the regulations for edibles will seek to provide adults with access to quality-controlled cannabis products of known potency, while establishing controls to reduce the appeal of cannabis to youth and pets and to reduce the risk of accidental ingestion and over consumption," Health Canada spokesman Andre Gagnon told CTV News.
CVMA now says it is continuing to work closely with Health Canada to clarify what the upcoming changes to the Cannabis Act and regulations mean for the veterinary profession.
"We intend to work with the government to ensure that clear information and advice is available to veterinarians with respect to new veterinary drugs and health products containing cannabinoids as they are developed," CVMA president Terri Chotowetz, DVM, BSA, told Veterinary Practice News Canada. "In addition, we are continuing to call for labelling of cannabis products to help protect veterinary patients from unintended exposure."
Recreational marijuana became legal in Canada on Oct. 17.