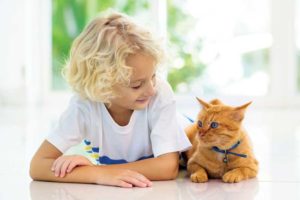 The human-animal bond is evolving, and pet parents want their canine and feline family members to live longer, healthier lives. As human life expectancy and quality increase, we want our loyal companions with us well into their/our senior years, because, let's face it, those years come far too soon.
Veterinary medicine, in parallel with human medicine, has advanced leaps and bounds over the years. As a result, veterinarians can now routinely detect and treat disease before clinical signs of illness ever appear. Pet parents are expecting and demanding their pets are treated as family. But more often than not, budgeting is problematic. With human-quality medicine comes the cost of care for advanced, though, routinely available diagnostics, such as digital X-rays, ultrasound, and blood chemistry analysis. Yet, six out of 10 Americans don't have $500 in savings for an unplanned expense.1 Many pet owners and veterinarians are quickly realizing quality medical insurance can help fill the financial gap so their pets can have access to the treatments recommended by their trusted family veterinarian.
Yet, just as the human-animal bond is evolving, so is medical insurance for cats and dogs—improvements are leading to greater access to care and higher compliance rates among pet owners. Here are five important trends in medical insurance for cats and dogs.
1) Electronic payment to veterinary hospitals before the client leaves the hospital
The last thing a pet owner wants to do is pull out their credit card and pray they might be reimbursed for some portion of her veterinary bill in a few weeks… or longer. And the last thing a veterinarian wants to do is erode the relationship he or she has with the client because the money is getting in the way. So, it's in
the best interest of all parties to instead have the bill paid immediately by an insurer, saving hospitals credit card fees.
Immediate electronic payment directly into the veterinary practice's bank account is much different than obtaining a "preapproval," where the insurance company approves coverage and promises the hospital a cheque at a later date. In a world that demands instant results, instant gratification, and instant knowledge, neither pet owners nor veterinary practices should have to wait to be reimbursed. Instead, pet owners, as well as veterinary practice owners and managers, will seek out pet medical insurance providers that offer integrated software, allowing direct payment to the hospital at the time of service.
North American Pet Health Insurance Association's (NAPHIA's) research of pet owners in 2016 noted 85 per cent were more likely to purchase insurance for their pets if their veterinary provider was paid directly, and they were only responsible for the deductible.
2) Complimentary 30-day medical insurance policies
Here are two facts: seven in 10 millennials own a pet2 and of U.S. millennials, 92 per cent report owning a smartphone.3 (These numbers are comparable to Canadian consumers.)
As a veterinary practice owner or manager, it's wise to consider electronic communication for those clients who prefer it (but, don't forget to ask). And since we all love instant gratification, it only makes sense the second trend in pet medical insurance is the arrival of the complimentary 30-day policy offer without waiting periods.
Picture this: Your client (who has already chosen text and e-mail as her preferred methods of communication with your practice) just checked out with your front-desk team after her one-year-old dog's regular preventive care exam. As she's waiting to checkout, she has received a text message informing her she has the opportunity to take advantage of 30 days of a full medical insurance policy at no cost to her.* What's more, she's qualified for this as a result of your care.
When she signs up for the complimentary 30-day policy, and two weeks later her dog eats a sock (which causes an obstruction and requires surgery), the surgery is covered by insurance, and you have a happy client and happy team.
3) Insuring pets from birth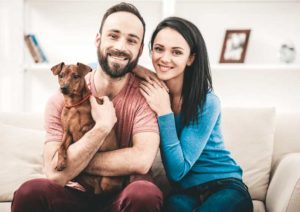 While most insurance companies will not insure a pet until eight weeks of age, some insurers offer policies to dogs and cats at birth. Why is this important? The younger a pet is when the insurance policy is purchased, the less likely any claim will be pre-existing, which increases the breadth of coverage for your client.
This is a win for pets, a win for pet owners, and a win for the veterinary health-care team.
4) Pet insurance as part of employee benefits
Employees of major companies throughout Canada and the United States are starting to ask their employers to include pet insurance as an employee benefit.
It makes sense. Pets are members of their families, and their well-being is a top priority. It's already happening with many employers, and insurance companies are being approached to structure group benefit programs to meet this demand. Further, the benefit doesn't just provide employees a discount or access, but funds part of the payment, too.
5) More pet owners wanting insurance
NAPHIA's State of the Industry Report 2018 indicates more than two million pets were insured in North America at the end of 2017, which is an increase of nearly 17 per cent over 2016.4
Pet-loving countries around the world have seen the value of insurance for years, with 25 per cent of all pets insured in the United Kingdom and 40 per cent in Sweden, for example. In Canada and the United States, two per cent of pets are insured. As more veterinary hospitals and corporations recommend insurance to their clients, and pet medical insurance policies continue to evolve, the number of insured pets will only continue to rise.
Steve Weinrauch, BVMS, MRCVS, is chief product officer for Trupanion and founder of www.MightyVet.org. He joined the Trupanion team in 2013 after nine years of continuous, full-time practice. Weinrauch was born and raised in Boston, and trained and met his veterinarian wife in Scotland. He has published his research in numerous peer-reviewed journals and is licensed to practice in both the U.S. and the European Union. Weinrauch also is a licensed property and casualty producer and adjuster. He can be contacted via e-mail at steve.weinrauch@trupanion.com.
* Exam day offer available in Canada.
References
1 "6 in 10 Americans don't have $500 in savings," CNN Money. cnnmon.ie/2HRKOEi
2 "Millennials and their fur babies," TD Ameritrade, 2018. Obtained January 27, 2019, from bit.ly/2utAIAi.
3 Poushter, Jacob. "Smartphone ownership and internet usage continues to climb in emerging economies," Pew Research Center, 2016. Obtained January 27, 2019, from bit.ly/2GtTCy4.
4 "More than 2 million pets now insured in north america, according to 2018 NAPHIA report," North American Pet Health Insurance Association, 2018. Obtained January 27, 2019, from bit.ly/2MPWczx.