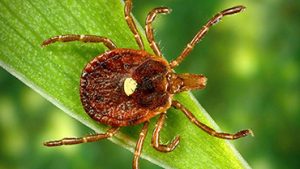 At 2018 VMX: Veterinary Meeting & Expo in Orlando, Fla., Boehringer Ingelheim will host a panel discussion on the diseases transmitted by the lone star tick affecting dogs and humans, "Lone Star Tick: Risk to Dogs, Risk to Humans."
According to the Centers for Disease Control and Prevention, lone star ticks are found in at least 30 U.S. states, and are they are spreading to new areas of the country. The panel discussion will include five important facts about ticks that all veterinarians should know, tips for treatment of tick-borne illness in pets, and an update on a human allergy to red meat associated with the lone star tick.
Panelists include Onyinye Iweala, MD, Ph.D., allergist, University of North Carolina-Chapel Hill whose research includes the alpha-gal meat allergy in humans; Brian Herrin, DVM, Ph.D., DACVM, assistant professor at Kansas State University College of Veterinary Medicine; and Thomas Mather, Ph.D., professor of entomology and director of the TickEncounter Resource Center at the University of Rhode Island.
The discussion is scheduled to take place in the VMX Expo Hall Education Square on Tuesday, Feb. 6, at 9:55 – 10:55 a.m. and 10:55 – 11:55 a.m.