Boehringer Ingelheim funds three equine research awards
by Ellyce Rothrock | November 22, 2017 8:00 am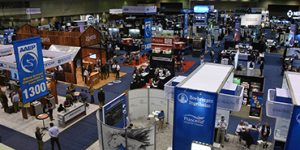 [1]Boehringer Ingelheim[2] has selected three research proposals to fund as part of its 2017 Advancement in Equine Research Award program.
The company has given more than $470,000 to advancing the knowledge of equine infectious disease since 2011.
"For the past six years, BI has supported equine research into identifying new disease treatment and prevention methods," said Steve Grubbs, DVM, Ph.D., DACVIM, equine technical manager at Boehringer Ingelheim. "Through this program we are committed to helping advance the understanding, diagnosis, and prevention of infectious equine diseases."
The 2017 Equine Research Award recipients are:
Nicola Pusterla, DVM, Ph.D., DACVIM, and Sharon Spier, DVM, PhD., DACVIM, University of California, Davis School of Veterinary Medicine. "Investigation of the role of non-steroidal anti-inflammatory and anti-histaminic drugs on the humoral response to a commercial Corynebacterium pseudotuberculosis vaccine given to naïve healthy horses."
Nicola Pusterla, DVM, Ph.D., DACVIM, UC Davis School of Veterinary Medicine. "Investigation of the Florida sublineage clade affiliation of equine influenza virus strains using novel multiplex real-time quantitative PCR in nasal secretions submitted to a diagnostic laboratory (2012-2017)."
Rebecca P. Wilkes, DVM, Ph.D., DACVM, University of Georgia College of Veterinary Medicine. "Targeted next-generation sequencing panel for detection of equine pathogens."
Each researcher will receive a grant of $15,000 in support of their study proposal. An independent panel of equine practitioners, university professors, and veterinary medical researchers selected the recipients from numerous proposals. The awards were announced at the 2017 American Association of Equine Practitioners Convention, in San Antonio, Texas.
Applications for the 2018 Equine Research Award will be open next spring. Veterinarians, diagnosticians, and public and private researchers in the United States, Canada, and Mexico are eligible to submit proposals.
Endnotes:
[Image]: http://veterinarypracticenews.com/wp-content/uploads/2017/11/AAEP-convention-Boehringer-Ingelheim.jpg
Boehringer Ingelheim: https://www.boehringer-ingelheim.com
Source URL: https://www.veterinarypracticenews.ca/boehringer-ingelheim-funds-three-equine-research-awards/
---