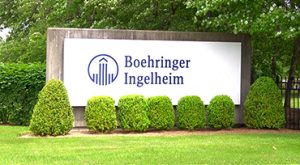 Boehringer Ingelheim announced it will invest more than $80 million to expand its existing facilities in Athens, Ga., and St. Joseph, Mo., to accommodate increased production of animal vaccines.
The company's facility in Athens, Ga., will grow from its current footprint of approximately 350,000 square feet to 400,000 square feet, and will nearly double its filling capacity for companion animal and avian vaccines. Construction is slated to begin in the fourth quarter of 2017 and will continue through 2019, with commercial production anticipated to begin in the second half of 2019. The facility employs approximately 400; research and development operations also are based there. The company expects to add 50 positions over the next three years to support the expansion.
Construction at the company's facility in St. Joseph, Mo., also will begin in the fourth quarter 2017 on a 13,000-square-foot expansion to accommodate increased production of livestock animal vaccines sold in the U.S. and globally. The manufacturing operation is part of a 700,000-square-foot total campus in St. Joseph, which also includes a warehouse, research and development, and other support functions. Twenty additional jobs will be created over the next few years to support the increased capacity.
Boehringer Ingelheim has 10 sites focused on Animal Health in the US, which include manufacturing, research and development, and commercial operations. The St. Joseph facility is the company's largest animal health manufacturing operation globally.Boehringer Ingelheim also has a significant presence in Georgia, with its manufacturing and R&D facility in Athens, an additional manufacturing site located in Gainesville and the headquarters for its US Animal Health business based in Duluth.