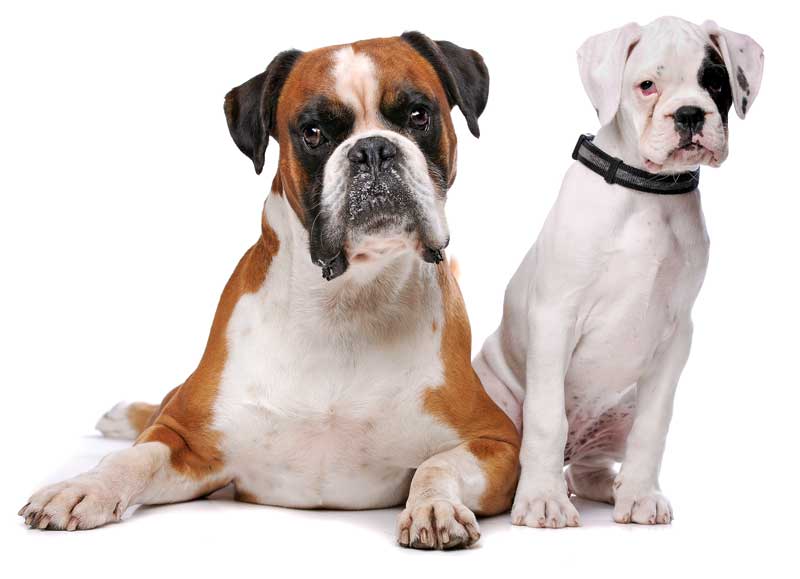 As the biomarker frontier continues to grow, experts say the next big step is for veterinary practitioners to embrace genetic testing.
Kathryn Meurs, DVM, DACVIM (Cardiology), Ph.D., was the investigator on two new tests for cardiomyopathy predisposition in Dobermans
and boxers.
She is encouraging veterinarians to make the tests part of their regular services to clients.
Dr. Meurs, associate dean of research and graduate studies at the North Carolina State University College of Veterinary Medicine, recommends running the tests on any purebred Doberman or boxer that comes into the clinic, preferably as a puppy, and talking to clients about the benefits of genetic testing.
"Although testing may not be preventive, if we know about the genetic predisposition when the dog is a puppy, veterinarians can start using the information to change the way we treat the dog," she said. "It allows you to change and prepare for the course of their life."
Getting the Word Out
While the tests are readily available, veterinarians and pet owners do not seem to have a lot of relevant information, said Andrew J. Rosenfeld, DVM, DABVP, the medical director at diagnostic test maker Abaxis Inc.
"A lot of people don't know about it," Dr. Rosenfeld said. "A lot of people aren't necessarily on the forefront at this point in time."
It was around 2011 when Meurs discovered the genetic mutation for Doberman pinscher dilated cardiomyopathy, an adult onset heart muscle disease that can lead to sudden death or the development of congestive heart failure. Later that year, she discovered the genetic mutation for boxer arrhythmogenic right ventricular cardiomyopathy, an adult onset heart disease with similar potential outcomes.
A second genetic mutation in Dobermans was discovered earlier this year, and now there are two tests—DCM1 and DCM2—for the breed.
Veterinarians who ran the DCM1 test should consider administering DCM2 on the same dogs, Meurs said. Running both tests costs about $70, she added.
The tests require either a blood sample or buccal swab.
If the test comes back positive, Meurs said, the aging patient should be watched closely for heart disease.
"That is a dog that is at risk," she said.
Practitioners may want to consult with a cardiologist, who may recommend an altered diet and changes in exercise or medication. Exercise limitations are particularly important for boxers genetically predisposed for heart disease, Meurs said.
Improved patient care
Another expert who is urging veterinarians to become more informed about genetic testing is Marie E. Kerl, DVM, MPH, DACVIM (SAIM), DACVEC, a teaching professor at the University of Missouri College of Veterinary Medicine.
Learning about novel biomarkers helps veterinarians offer the best patient care, Dr. Kerl said.
"As an example, from my current position as a small animal emergency and critical care specialist, when we are presented with a cat in respiratory distress and we cannot determine conclusively from our examination findings whether the cat is suffering from respiratory versus cardiac disease, we can now perform a rapid cage-side test—NT proBNP, marketed by Idexx—to help identify myocardial abnormalities," Kerl said.
The test doesn't replace traditional blood testing or diagnostic imaging, but it can be performed using minimal restraint and it enables veterinarians to more quickly identify which disease to treat, she said.
Kerl's biomarker interest is in the area of nephrology. Urine biomarkers allow acute kidney injury to be more accurately identified.
She offered the example of a dog with systemic blastomycosis who is receiving amphotericin B, a drug known to cause nephrotoxicity.
Urine biomarkers could be measured to quickly determine when a nephrotoxic dose of the drug had been reached and when that treatment should be changed, Kerl said.
"Conventional blood testing of urea nitrogen and creatinine measurement are very specific for kidney injury but not very sensitive to detect early injury," she said. "Urine biomarkers are typically either protein or enzymatic substances that can indicate early damage to the glomerulus or renal tubules."
Kidney Disease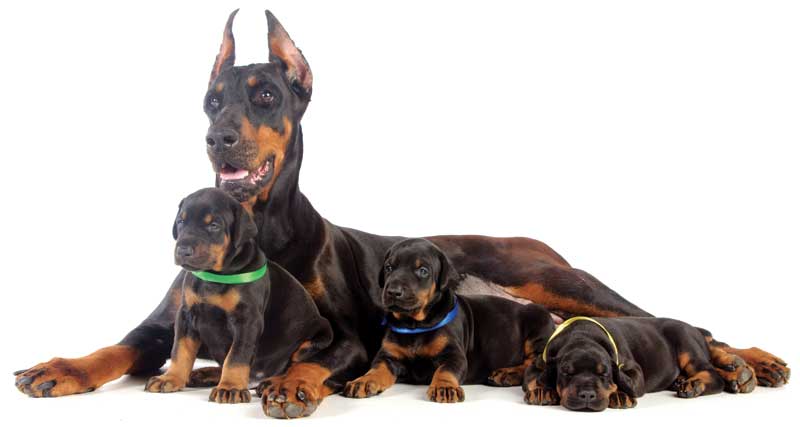 When Idexx Laboratories Inc. was developing a test for the early detection of kidney disease in cats and dogs—the SDMA test was introduced last year—the company had specific criteria in mind. Idexx wanted a test that would identify the onset of kidney disease months or years earlier than with traditional diagnostic methods and determine the severity of the disease.
Beyond that, the test had to be easy to administer and it had to be readily accessible to veterinarians, said Roberta L. Relford, DVM, MS, Ph.D., DACVIM, DACVP, Idexx's vice president and chief medical officer.
Research settings offer numerous biomarker tests that consume resources and can take a few weeks to process, but the tests aren't very useful to practitioners, who want to quickly and efficiently detect signs of disease, she said.
"You can have a biomarker test that could take you several weeks to get the results back, and it really doesn't help you with your patient necessarily," Dr. Relford said.
The Idexx test involves symmetric dimethylarginine (SDMA), a renal biomarker.
According to a 2013 study, 1-in-3 cats and 1-in-10 dogs may develop chronic kidney disease (CKD) in their lifetimes. CKD is typically diagnosed by measuring creatinine in the blood.
SDMA is a methylated form of the amino acid arginine produced in cells and circulated during protein degradation. SDMA is excreted almost exclusively by the kidneys, making it a good marker for estimating kidney function.
Where SDMA differs from biomarker tests that measure creatinine is those tests can be influenced by diet and muscle mass, while SDMA is not, Relford said. As creatinine is influenced by muscle mass, any disease that causes a pet to lose muscle mass might affect such a test, she added.
Creatinine alone cannot detect kidney disease until late in the disease process. A diagnosis is typically made when 75 percent of kidney function has been lost, Relford said.
"Veterinarians were already behind by the time they were able to detect that the pet had kidney disease," she said.
SDMA detects kidney disease when 20 to 40 percent of function has been lost, according to Relford.
The test is widely accepted today, said Idexx CEO Jon Ayers.
"We did a little survey of our customers and those who are regular users of our reference lab," Ayers said. "When asked 'Do you agree or disagree that SDMA should be part of the routine chemistry panel,' 82 percent of our customers agreed with that statement and 18 percent said they weren't sure."
Cautionary Tale
Despite breakthroughs in genetic testing, biomarkers shouldn't be considered a panacea for disease testing, said Mark A. Oyama, DVM, MSCE, DACVIM (Cardiology), a professor at the University of Pennsylvania School of Veterinary Medicine.
"Biomarkers are helpful tools to detect underlying disease processes but are not typically standalone tests," Dr. Oyama said. "A single biomarker test rarely gives the complete clinical picture."
A challenge with biomarker tests, he said, is determining how best to use them in everyday practice. Figuring out which patients and conditions would gain the most from biomarker testing isn't straightforward.
"The answers are not completely black and white, and veterinarians who wish to maximize their use need to educate themselves about what is available and how to use the assays," Oyama said.
He is a fan of BNP testing and Abaxis' cardiac troponin-I test. The cTnI, test is useful in assessing the presence and severity of myocardial injury and can help diagnose myocarditis in dogs and cats, Oyama said.
"Both tests are best used in conjunction with other exam findings such as physical exam, medical history, chest radiographs and echocardiography in order to make the most informed decisions about disease diagnosis and prognosis," he said.
Abaxis also makes a test that uses ionized calcium—"a very big biomarker for renal disease, especially for cats," Rosenfeld said.
Oyama is encouraged by ongoing studies that aim to determine whether biomarkers can help shape individualized therapy for dogs and cats suffering from congestive heart failure.
"Right now, therapy for heart failure is one-size-fits-all with respect to medications and standard dosing," Oyama said. "Biomarker tests might help veterinarians better adjust medication doses to achieve better control of heart failure and improve quality and length of life.
"These sorts of studies are exciting and new in veterinary cardiology." Rosenfeld agreed.
"We're in the process of developing a lot of newer biomarkers for point of care [use]," he said.
REFERENCES
1 Moore JI, Niemiec B. Evaluation of extraction sites for evidence of retained tooth roots and periapical pathology. J Am Anim Hosp Assoc. 2014; 50(2): 77-82.
2 Stepaniuk KS, Gingerich W. Suspect odontogenic infection etiology for canine lymphoplasmacytic rhinitis.
J Vet Dent 2015; 32(1): 22-29.
3 Woodward TM. Extraction of fractured tooth roots. J Vet Dent 2006; 23(2): 126-129.