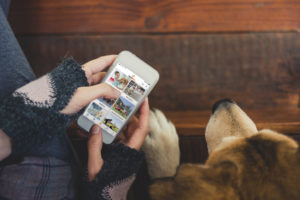 The American Animal Hospital Association (AAHA) has named BabelBark as its sole software provider, which will allow animal caregivers to share notes and observations with pet owners and veterinarians.
BabelVet, BabelBark's digital application and software platform, is designed to bring everyone in a pet's life together into one environment to better manage pet care.
The application software developer will provide BabelVet to more than 4426 AAHA-accredited hospitals across Canada and the United States.
"Exceptional care is paramount to AAHA and we now have a consistent and direct connection between the veterinarian and the client through BabelVet," says AAHA's chief executive officer, Michael Cavanaugh, DVM, DABVP (emeritus). "The real-time connection BabelBark provides to every caretaker in a pet's life in unprecedented. This knowledge is vital for us to elevate ongoing patient care."
BabelVet also offers both remote patient and real-time health monitoring, which can set, manage, and observe an animal's activity goals, providing immediate and critical information on a pet's health.