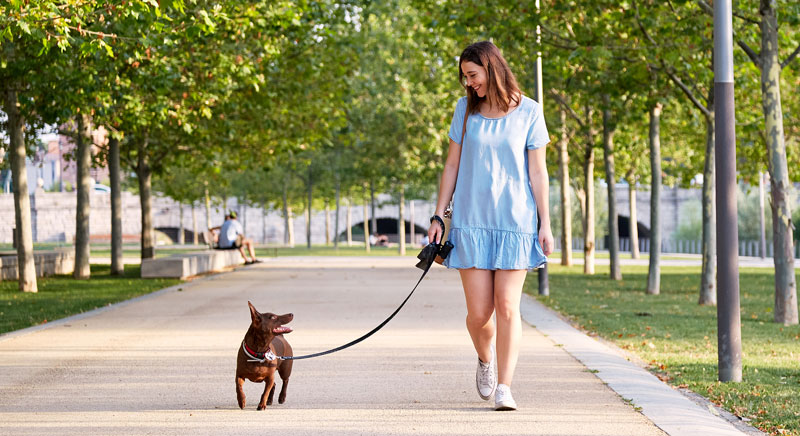 'Choke' collars and several other canine accessories will no longer be sold at one of Canada's largest pet supply chains.
Québec-based retailer Mondou has removed all aversive collars (including choke, electric, vibration, citronella, and ultrasonic [invisible fence] designs) from its stores.
The decision, the company says, is keeping with the retailer chain's core concerns and values—namely, that there are alternative, more effective techniques and products available to correct a dog's behaviour.
"The knowledge we have of animals and of the care they require for their well-being has obviously come a long way since we started in this industry," says Sarah Vaillancourt, senior leader of Mondou's training academy. "Above all, Mondou wishes to share its know-how with its customers, help families care for their pets in their daily lives, and support them in finding solutions to the canine behavioural issues they may be facing."
In recent month, aversive collars have been banned in several Québec cities, including Montréal, Québec City, Laval, Beauharnois, and Sherbrooke. Many who are opposed to the devices argue the use of these devices can trigger anxiety or aggressive behaviour in an animal.
"We want to be able to adapt to the different personality of each dog and to the needs of pet guardians without having to use aversive collars," says Isabelle Borremans, a dog behaviour consultant and member of Mondou's animal welfare council. "In addition to the discomfort experienced by the animal or the risk of injury associated with the use of these products, there is a risk of negative associations that creates a new and more serious permanent problem for the animal."