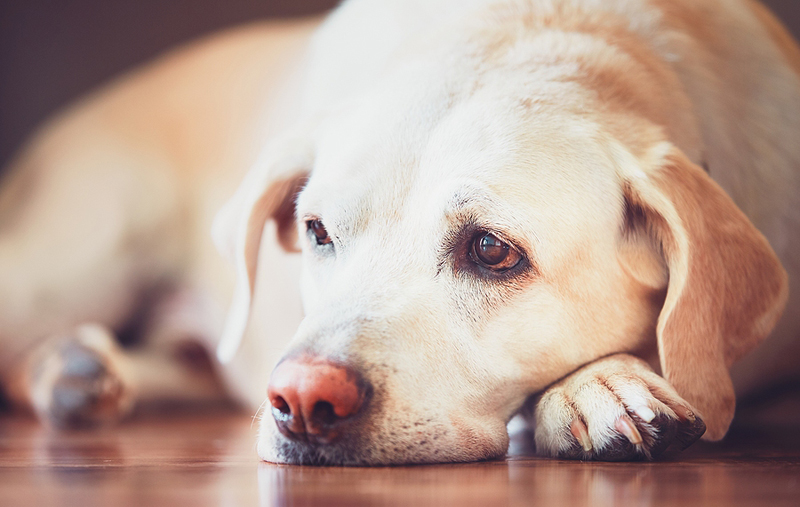 Animals are good at hiding pain, which is why it's important for veterinarians to educate clients on tell-tale signs that all is not well with their pet.
September is Animal Pain Awareness Month and the International Veterinary Academy of Pain Management (IVAPM) and event sponsor, Zoetis, are helping to raise awareness on how to recognize and manage pain in animals.
The annual initiative coincides with human medicine's Pain Awareness Month and includes outreach and information campaigns aimed at helping veterinarians educate consumers on how to recognize and manage chronic and acute pain through traditional and complementary treatments.
"Animal Pain Awareness Month is the perfect time to provide pet owners with the tools they need to spot signs of osteoarthritis (OA) at home and encourage them to have meaningful conversations with their veterinarians to restore their pets' quality of life," says IVAPM's president, Jennifer Johnson, VMD, CVPP.
According to the North American Veterinary Community (NAVC), more than 45 million household pets suffer from chronic or acute pain, but unlike their human counterparts, they cannot tell us where it hurts.
The following are common signs that might indicate an animal is in pain:
slowdown in activity (e.g. not going up or down stairs, less play time, less jumping/a reluctance to jump onto surfaces);
decreased eating and drinking;
changes in grooming (increased grooming or licking of an area on the body may indicate pain in that area or referred pain, while decreased grooming, especially in cats, may indicate it is too painful to twist around);
changes in urine or bowel movements;
increases in respiration: and
changes in routine, including different sleeping patterns or not resting in the usual places.
Veterinarians are encouraged to conduct pain assessment exams as part of regular exams. Further, to help manage an animal's pain, share the following with clients:
adopt a healthy lifestyle for the pet, including low-impact exercise and a healthy diet;
keep a record of possible signs and symptoms observed in the pet; and
consider non-pharmacologic options for pain management, including acupuncture, pulsed electromagnetic field therapy (PEMF), laser therapy, and chiropractic care.
Additionally, Zoetis has created a checklist to help owners identify signs of osteoarthritis that might be difficult to detect. These indications include:
limping or stiffness;
hesitancy to jump up or down or climb stairs;
decrease in activity; and
slowness in standing up after a nap.
"As osteoarthritis is a progressive disease, we created our OA checklists to help owners be able to identify signs of pain in their pets regularly, and so their veterinarians have the tools to help ensure the pets are as comfortable as possible," says Sam Gilbert, VMD, a medical lead for Zoetis Petcare.
To access Zoetis' OA checklist, click here.