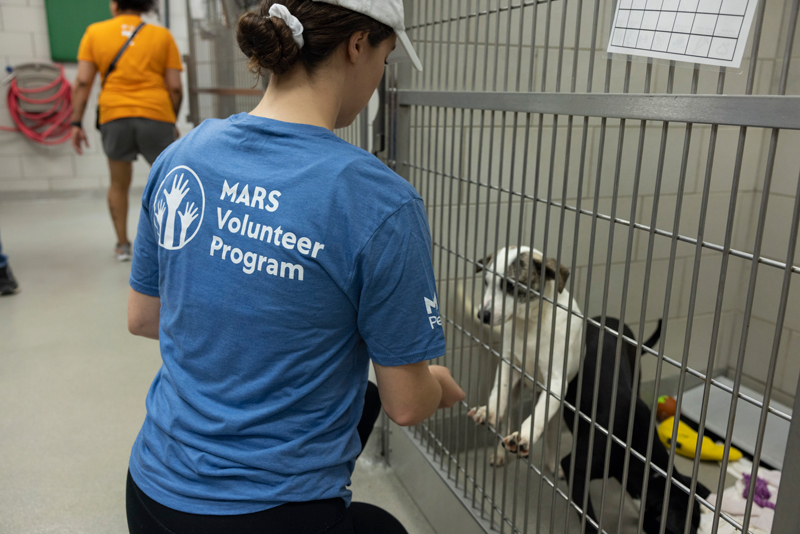 Animal shelters across North America are in a crisis.
In support of its mission to end pet homelessness, Mars Petcare has launched Service Humans Needed, a shelter volunteer program aimed at enlisting the help of animals advocates to help community shelters and pets in need.
Across North America, animal shelters are on pace to have the worst rates of overpopulation and resource constraints in at least three years, the company reports, with more than 250,000 dogs and cats in American shelters and 80,000 across Canada.
"As the shelter crisis has developed in recent months, we talked with many partners across the animal welfare community about how and where we could best help," says Mars Petcare's global director of shelters and pet adoptions, Silja Schiller-Moumtzidis. "Shelter teams work tirelessly to help pets in need. We are thrilled that, by uniting associates across Mars in a timely volunteer program, we can offer relief when it's needed most."
To help alleviate the resource challenges facing shelters, Mars is encouraging animal advocates to take the role of 'Service Humans' in support of pets in their communities by volunteering at local animal shelters, becoming pet foster parents, or promoting (via social media) animals at local shelters that are looking for a home.
"Without hesitation, pets offer us support, companionship, protection, and so much more, but right now, they need us and through small acts of service, we as a collective community can make a significant impact in helping cats and dogs in shelters find their forever homes," says Mars Petcare's vice-president of corporate affairs, Jam Stewart.
For more, click here.