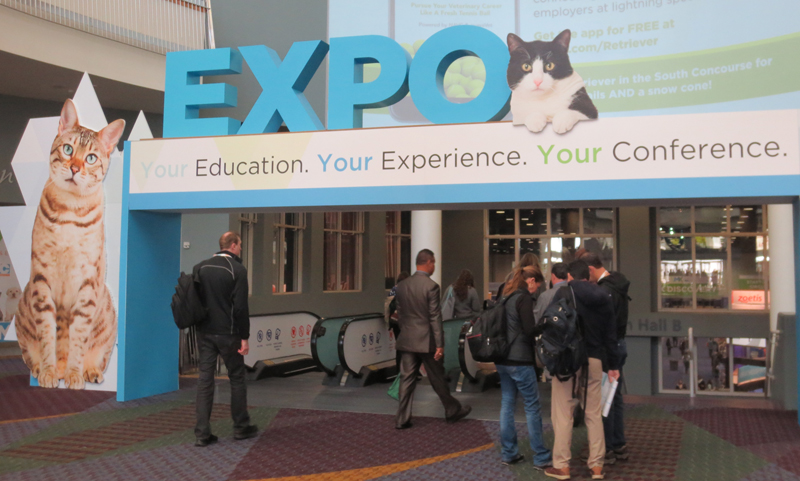 Breakthroughs in feline cancer treatments, the use of artificial intelligence (AI) to detect canine ocular disease, and the latest pharmaceutical options are just a few of the innovations set to take centre stage at the 36th annual Veterinary Meeting and Expo (VMX).
The event, which kicks off Jan. 18 in Orlando, Fla., is expected to draw as many as 17,000 veterinarians, nurses, technicians, support staff, and global leaders in animal health care from 50 countries, says organizer North American Veterinary Community (NAVC). The conference offers expert-led sessions and hands-on training opportunities, as well as the introduction of new products and pharmaceuticals from more than 700 exhibitors.
"With advances in animal medicine paralleling those of human medicine, animals are living longer and experiencing a much better quality of life," says NAVC interim CEO, Eugene O'Neill. "Veterinary professionals from all over will have the opportunity to learn lifesaving and life-changing techniques from the most renowned leaders in animal medicine who will be teaching and presenting at VMX."
More than 40 immersive hands-on workshops will be available, along with over 900 sessions on topics related to companion and large animals, farm animals, and exotics.
Specific conference topics include:
medical marijuana and pets;
advances in early cancer detection and diagnosis;
nutrition and dietary recommendations; and
mental health and wellness for animal care professionals.
VMX will also offer Fear Free workshops and certification, hosted by Veterinary Practice News Canada columnist and Fear Free founder, Marty Becker, DVM.
To register, click here.