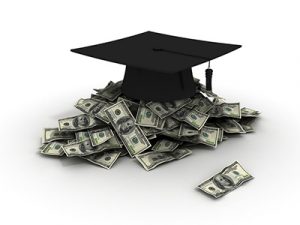 The Association of American Veterinary Medical Colleges (AAVMC) has updated and enhanced its Cost Comparison Tool (CCT) for 2018.
Introduced in 2016, the CCT web-based tool helps applicants and students more precisely estimate the cost of earning a DVM degree, according to AAVMC.
Updates now allow users to research schools and use interactive filters to compare data related to tuition, projected cost-of-living, and the cost of financing one's education.
The tool still features information on all 30 U.S. schools, but now includes 13 international members, up from 11.
Five-year international programs are designated, and calculations have been adjusted for the differential.
The tool demonstrates three levels of cost: tuition, tuition and living expenses, and total cost of attendance (TCA). The TCA includes the previous two categories as well as the cost of loan interest accruals on an assumed fully financed DVM education (the current interest rate for graduate students using the Federal Stafford Loan is 6 percent).
The sorting feature has been enhanced so that programs generally are shown from higher costs to lower cost.
The map includes resident, nonresident, and international total tuition (adjusted for colleges where residency may be established after the first year) charged to the recently graduated class of 2018; the average amount of institutional scholarship aid awarded to first year professional students; the percentage of students to whom it was awarded; the cost of living for each of the participating colleges and estimated loan interest accrued on a fully financed education.
The CCT was originally developed as part of a series of AAVMC initiatives undertaken to address the educational debt issue in academic veterinary medicine. The data in the CCT has been mined from a variety of sources, including the last six years of the Comparative Data Report, surveys of AAVMC member institutions, and internal calculations.