The Association ofAmerican Veterinary Medical Colleges (AAVMC)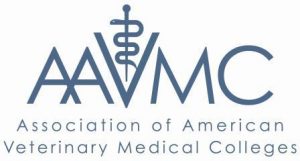 announced it has opened the nomination period for four individual awards.
AAVMC Excellence in Research Award

AAVMC Distinguished Veterinary Teacher Award, Presented by Zoetis

AAVMC Senator John Melcher, DVM Leadership in Public Policy Award

AAVMC Billy E. Hooper Award for Distinguished Service
For more information, visit the awards page. Award criteria and submission information is available on the individual award pages.
Additionally, the nomination period for the AAVMC Public Policy Faculty Fellows Program is now open. For program information, click here.
The nomination deadline for all awards listed above and the Faculty Fellows program is Friday, Oct. 13.