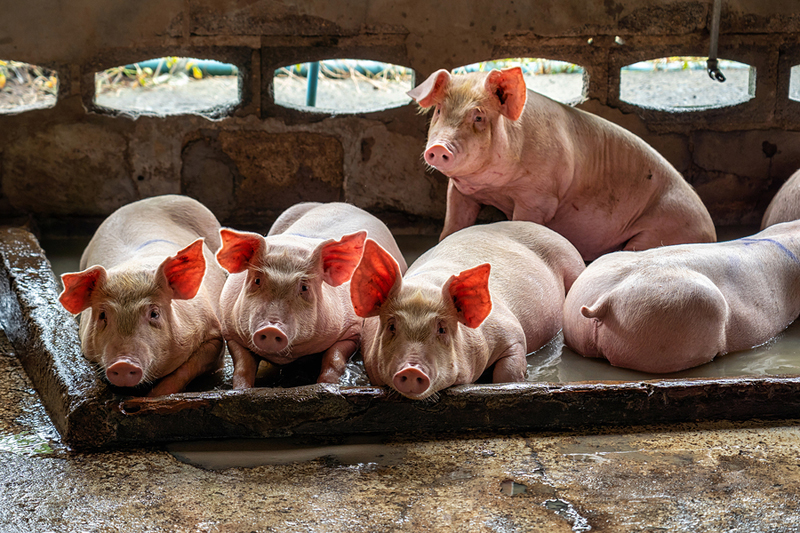 The Association of American Veterinary Medical Colleges (AAVMC) has joined forces with MSD Animal Health, a division of Merck & Co., on an international grant program designed to mitigate global health concerns surrounding antimicrobial resistance (AMR).
Administered through the AAVMC's Council on International Veterinary Medical Education (CIVME), the MSD Animal Health CIVME Antimicrobial Stewardship Grant program seeks to improve AMR instructional programs in educational institutions around the world, the association says.
"Successfully mitigating the AMR problem is going to require the co-ordinated efforts of many institutions in both the public and private sectors, working together at the global level," says AAVMC's chief executive officer, Andrew T. Maccabe, DVM, MPH, JD. "Training students and professionals about responsible therapeutic practices is an important strategy for success, and we're pleased to have this opportunity to collaborate with Merck Animal Health on a promising initiative."
The program's primary objective is to build networks and utilize communication technology to increase awareness, share ideas, and support innovative approaches to improving veterinary medical education at universities worldwide. It will focus on antibiotic stewardship and emphasize disease prevention through improved vaccination protocols, AAVMC says, reducing the amount of antimicrobial agents required to treat sick animals and lessening instances of infectious disease by way of immunization.
"We support the responsible use of antibiotics as essential, life-saving veterinary therapeutic tools to improve the health of animals," says Elzo M. Kannekens, DVM, MSD Animal Health's director of global public policy and multilateral affairs. "Their use in veterinary medicine also benefits humans by reducing the spread of disease between animals and humans."
Grant submissions will be accepted until Jan. 30, and can be forwarded to CIVME-grant@aavmc.org. Recipients will be informed in March.
For more information, click here.