5 Questions With…
by samantha_ashenhurst | January 6, 2022 9:06 am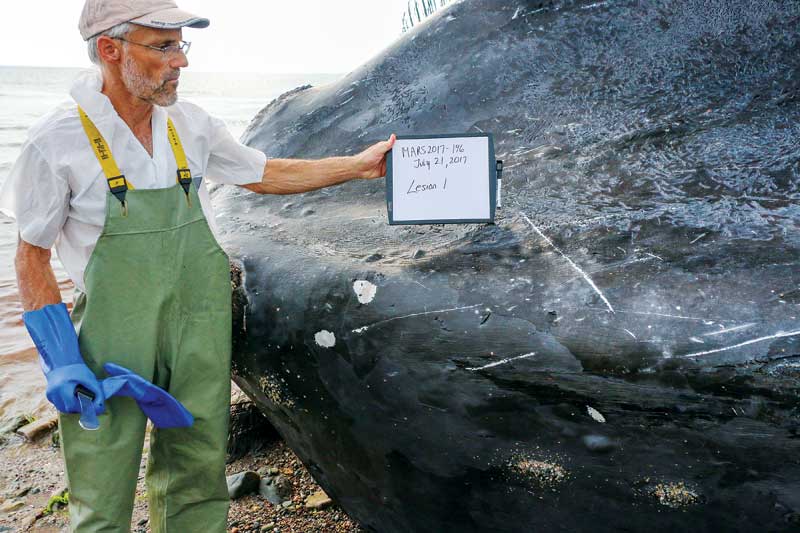 While many in animal medicine might have a sense of their career path early on, for some, the profession's calling sneaks up a bit.
This was certainly the case for Pierre-Yves Daoust, DMV, PhD, Dipl. ACVP, a pathologist and professor emeritus at the University of Prince Edward Island (UPEI) Atlantic Veterinary College (AVC). After completing his first year in human medicine at the Université de Montréal, Dr. Daoust switched his focus, opting, instead, to pursue a veterinary degree with a wildlife specialty.
The decision was wise, but somewhat unexpected, he says.
"I grew up in a small blue-collar town and did not have any particular exposure to animals, domestic or wild," Daoust tells Veterinary Practice News Canada. "My love for animals seems to have developed gradually, especially my admiration for the autonomy, endurance, resilience, and strength of free-living wild animals."
After completing his DMV (docteur en médecine vétérinaire) at the Faculté de médecine vétérinaire (FMV), Daoust obtained his PhD from the Western College of Veterinary Medicine (WCVM) at the University of Saskatchewan while completing a specialty in anatomic pathology in 1985.
In the decades since, Daoust's career has taken him across Canada. He has studied birds, aquatic mammals, and other species, as part of the Canadian Wildlife Health Cooperative (CWHC), which has centres in each of Canada's five veterinary colleges and in the provincial Animal Health Laboratory in Abbotsford, B.C.. He has also worked closely with the Marine Animal Response Society (MARS) in Nova Scotia and with Sealers Associations in Québec and Newfoundland and Labrador.
"All my knowledge of wildlife biology has been acquired on the job, so to speak," Daoust explains. "My professional work has largely been confined to anatomic pathology, split between domestic and wild animals in the early years and with a complete shift to wildlife for the past 14 years."
While Daoust officially retired from AVC's department of pathology and microbiology in 2018, his contribution to wildlife pathology has continued.
"My professional work since I retired has, more or less, remained the same," he says. "I currently do far less diagnostic work, but spend a lot of time putting together the results of my observations of the past 30 years on different wild animal species."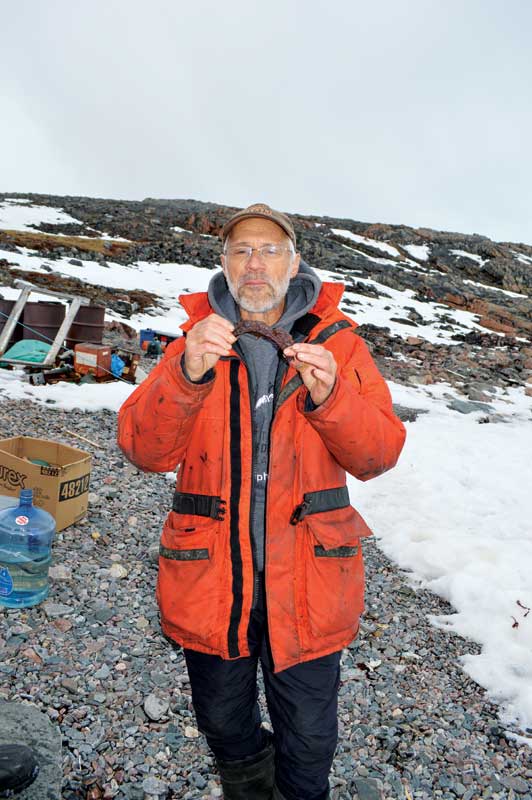 Among the species he has studied is the endangered North Atlantic right whale. In 2017, Daoust and a team of researchers performed necropsies on seven whale carcasses. More than a dozen of the creatures were found dead off the East Coast of Canada and the United States during that year. The research revealed four of the examined whales died from blunt-force trauma likely acquired after collisions with ships, while two died after being entangled in fishing gear. The published findings, which were presented by Daoust and his CWHC colleague, Émilie L. Couture, DMV, of the Université de Montréal, provide contextual information on the human activities impacting these endangered creatures.
Veterinary Practice News Canada recently spoke to Daoust to find out more about his storied career, as well as the role Canada's veterinarians play in wildlife conservation in the Great White North.
1) What inspired you to pursue a career specializing in wildlife pathology and conservation? How did this lead you to the study of marine mammals?
Without thinking of the word 'conservation' in my early days, I knew I wanted to work on behalf of wildlife. It was a single piece of advice from one of my professors at the FMV, microbiologist Dr. Guy Cousineau, which led me into the path of anatomic pathology. According to Dr. Cousineau, this was the best way—at least at the time—to end up working with free-living wildlife. He was certainly correct.
I would have been very happy to work with absolutely any group of wild animals. I was working as a diagnostic pathologist for Alberta Agriculture before joining AVC, and I had started to explore the idea of specializing in health management of ranched bison which, I felt, were the closest to free-living wild animals. I also thought this type of work could very well lead me, at some point, to work with free-living bison in northern Alberta and the adjacent Northwest Territories.
Then, AVC offered me a chance to join the faculty specifically as a wildlife pathologist. Marine animals (whales, seals, and birds) are surrounding us in Prince Edward Island, in a manner of speaking. Examining submissions of carcasses of some of these animals for diagnostic purposes almost as soon as I arrived at the AVC led me to learn more about them. The more I learned, the more interested I became.
2) Can you share some particularly memorable or challenging cases?
In my work, I have not dealt so much with unusual creatures as with unusual locations, by most people's standards. My greatest experience was probably to observe a number of hunts of bowhead whales by Inuit in several communities of eastern Nunavut and, in particular, to work side-by-side with them during the butchering process.
3) What can you tell me about your research and field work as it pertains to the endangered North Atlantic right whale?
As with other wildlife species I have worked with, my work with the North Atlantic right whale has been first and foremost of a diagnostic nature. Therefore, I am not doing research in the sense of the word most people understand. However, as with other wildlife species, the information I have gathered from these whales has led to some publications in collaboration with other colleagues in veterinary science and in marine biology.
Doing the necropsy of such a large animal as a right whale is, of course, very challenging and requires the collaboration of several people from various agencies, as well as heavy machinery. Teamwork is a must, and we have been very successful at this. The truly challenging part of this diagnostic work, however, is trying to interpret as objectively and accurately as possible the macroscopic changes we see in the carcasses and distinguish true lesions from post-mortem changes in the face of very advanced autolysis (post-mortem decomposition). This requires considerable experience with the necropsy of these large whales.
Unfortunately, in a way, we have accumulated this kind of experience through the necropsy of many, many carcasses of different whale species over the years. An objective and accurate diagnosis of the causes of death is critically important for an endangered species like the right whale because it directly influences the mitigating measures that need to be adopted by federal agencies.
4) How has your role as a pathologist and conservationist evolved since retiring from AVC? What is the focus of your current research and why is it important?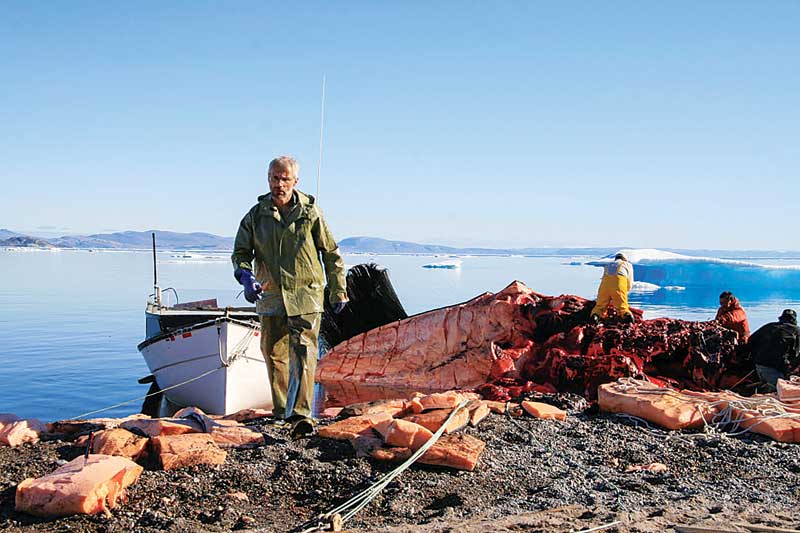 I do not pretend to do work on conservation, as such, but similarly to others who study wild animals and write and publish about them, I would like to think what I write and publish reveals part of the life history of some of these animals and leads to a better appreciation for them. It should also help that diagnostic wildlife pathologists, like me, are in a good position to identify human-related causes of mortality in wildlife and, thus, point to the need to address these causes.
5) How can companion animal veterinarians help contribute to wildlife conservation?
Many people can contribute to wildlife conservation, particularly veterinarians with all sorts of expertise. I believe our profession is highly trusted and respected by the public at large because animal welfare is at its core. All vertebrates—mammals, birds, and so forth—have the same blueprint. Even if some of us do not work directly with wild animals, we have enough basic knowledge to engage in conversations with other people about them. Further, as professionals versed in science, we can also promote the importance of an objective approach based on facts in these conversations.
Most of all, what we can promote is respect, not only for animals, but also for people. Indeed, I believe, as veterinarians, we are good at respecting people because a very large proportion of us in this profession work all the time with people of very different backgrounds.
Endnotes:
[Image]: https://www.veterinarypracticenews.com/wp-content/uploads/2022/01/PYD_EG8-2017.jpg
[Image]: https://www.veterinarypracticenews.com/wp-content/uploads/2022/01/PYD_ringed_seal_rib_Emerson_Island_June2018-1.jpg
[Image]: https://www.veterinarypracticenews.com/wp-content/uploads/2022/01/PYD-Pond_Inlet_2010.jpg
Source URL: https://www.veterinarypracticenews.ca/5-questions-with-daoust/
---