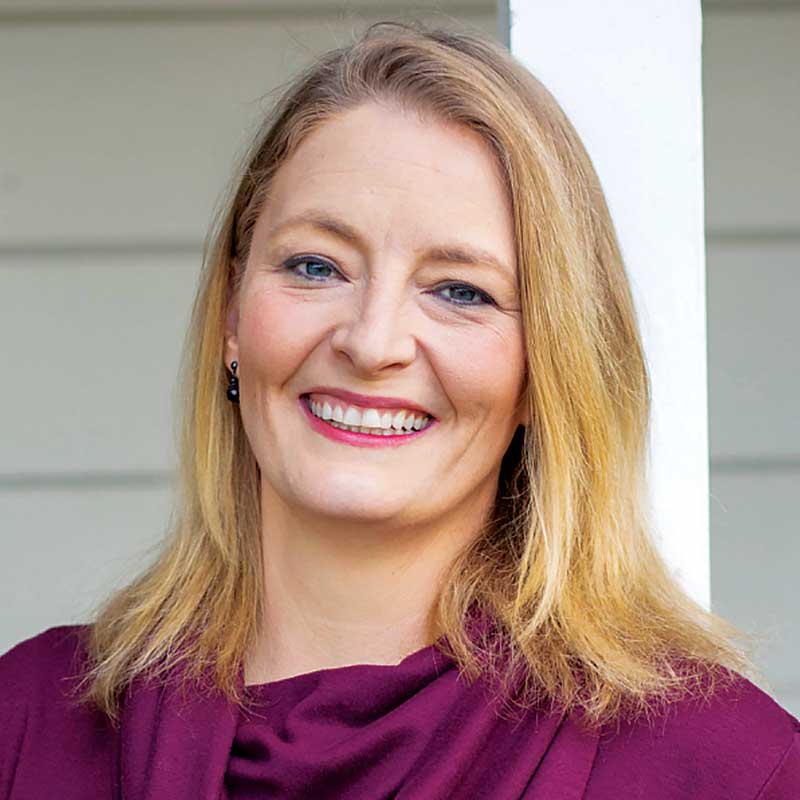 As many veterinary professionals can attest, sometimes the "call to action" falls beyond the scope of animal medicine.
This is certainly the case for Carrie Jurney, DVM, DACVIM (neurology), president of Not One More Vet (NOMV). A graduate of the University of Georgia, Dr. Jurney finished her neurology residency at the University of Pennsylvania in 2009. Since then, she has switched gears with her continuing education, completing extensive training in crisis counseling and emotional support (for humans).
"I'm a certified compassion fatigue professional, as well as a crisis intervention trainer through the QPR [Question, Persuade, and Refer] Institute," Jurney tells Veterinary Practice News. "I'm currently finishing my veterinary human support certification through veterinary social work at the University of Tennessee."
These skills have proven invaluable through her work with NOMV, a nonprofit organization aimed at transforming the status of mental wellness within veterinary medicine. The group was established in 2014 by Nicole McArthur, DVM, following the suicide of author and lecturer, Sophia Yin, DVM, MS.
"Dr. Sophia was an amazing positive force in our community, and I think her loss hit a lot of us hard," Jurney says. "Nicole had been struggling with her career, and that day a friend texted her and another veterinarian to check in. This friend had been reading about Sophia's death in the paper, and about how veterinary medicine had a high suicide rate."
The check-in sparked a bigger conversation with Dr. McArthur and her colleagues about the unique challenges and stressors that come with working in veterinary medicine.
"Nicole is a second-generation veterinarian and is married to a veterinarian, but she said this conversation was the first time in her life she didn't feel like she was bad at her job," Jurney says. "She realized she wasn't weak or crazy; she was just a veterinarian struggling with the same things many of us struggle with."
Inspired to continue the discourse, MacArthur launched a Facebook group and invited her veterinary school friends to join.
"They invited their friends, who invited their friends," says Jurney, who was the second admin appointed to the Facebook group.
Today, NOMV is a registered 501(c)(3) organization, supporting more than 30,000 veterinary professionals through education, awareness, and advocacy. Beyond a peer-to-peer network, the group's programs have expanded to include financial grants, educational offerings, academic supported research, and more.
As part of National Suicide Prevention Month (September), Veterinary Practice News spoke to Jurney about how NOMV strives to transform the status of mental wellness within the profession to allow veterinary professionals to survive and thrive.
1) What inspired you to pursue animal medicine and, more specifically, veterinary neurology?
When I was picking my undergraduate college, I made my selection based on which offered a neuroscience program, as this was a study that always fascinated me. When I settled on veterinary school, though, I hadn't yet worked with a veterinary neurologist or considered it as a career path. I knew I wanted to work in specialty medicine, but it wasn't until my fourth year when I watched Dr. Marc Kent remove a meningioma from a cat's brain that I knew I wanted to be a neurologist.
2) What is the history of NOMV? What is the group's mission and how is it working to accomplish it?
Not One More Vet started as a Facebook group in 2014. Within a few years, we realized we wanted to do more for the profession, and the organization established itself as charity so it could fundraise and award grants. NOMV's mission is to transform the status of mental wellness so veterinary team members can not just survive the job, but also thrive. We hope to achieve this through the promotion and offering of education, resources, and support.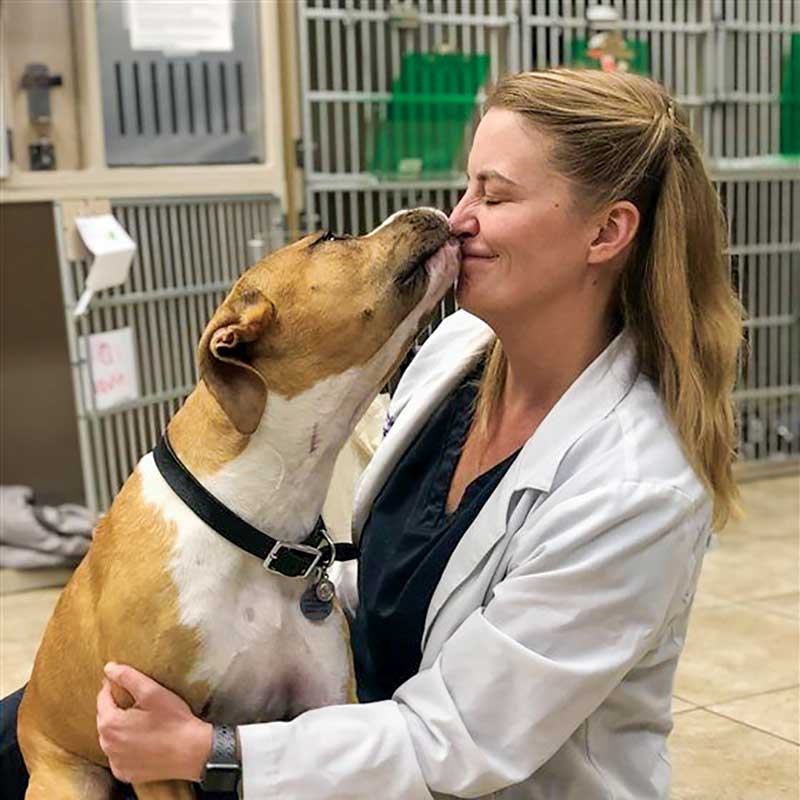 NOMV's grant program is, currently, one of its largest offerings. We are on track to give out more than $150,000 in direct financial support this year alone. NOMV recently introduced several other programs, too. We have a separate program, focused on financial support for at practices impacted by natural disasters, as well as an education department where we sponsor lectures on wellness and crisis intervention. Additionally, we have a new practice certification program, which is set to come out next year.
While NOMV still has support forums for students, veterinarians, and others in the industry, the group will also soon be launching Lifeboat, a new program offering completely anonymous online peer support. We also have a committee working to develop ways to better support veterinary students. Our research group conducts peer-reviewed studies in partnership with leading academic institutions so we can learn more about well-being.
Finally, we also have several really strong partnerships. NOMV works closely with MightyVet, for example, a wellness charity focused on developing a well-being curriculum. Additionally, we have a partnership with betterhelp.com, which provides a free month of therapy to anyone in the profession. Truly, NOMV is a diverse and busy place. Wellness issues don't arise from a single source, so we believe deeply in providing a diverse set of solutions.
3) How did you become involved with NOMV? What do you hope to achieve through your role as president of the organization and what goals do you have for the future of the veterinary profession?
I took over as president in February 2020. Nicole needed to step back for her own well-being, and NOMV was at a critical point where it really needed to grow.
Initially, I thought my job would consist of hiring an executive director and shepherding NOMV into a more robust organization—then the pandemic hit. Suffice to say, supporting the profession has been far more involved and challenging than any of us could have predicted in early 2020. I am tremendously proud of the growth and changes we have seen this year at NOMV. The staff we have brought in have allowed us to expand our programs at an exponential rate.
Through running NOMV, I've learned the most important thing we can do as an organization is stay connected to the community and listen to what people need. Our plans and upcoming programs largely come from requests and ideas from our members. The last year has taught me to be nimble; the world can change quickly, and authentic, impactful support comes from staying connected to our community.
4) What resources does NOMV offer for veterinarians, technicians, practice managers, and other animal health professionals? What are some of the successes the organization has seen since its formation?
In 2019, a group of technicians approached NOMV and told us they needed support, too. They served as the "boots on the ground" that inspired our support staff programs, including the Helping Hands Fund.
The truth is, in veterinary medicine, support staff have been largely left out of the well-being conversation, and this is a mistake NOMV seeks to correct. Our research committee is actively working on several large projects with the University of Tennessee to ensure we collect the background information needed to help support staff members. After all, we are all in this profession together.
Moving forward, NOMV has made a commitment to taking an inclusive approach to wellness. All members of our profession deserve support and access to our programs. We have many great support staff members as volunteers, including three of our board members (Paul Mataras MBA, Karla Fernandez, RVT, and Caitlyn Furlong).
While I am tremendously proud of all of our programs, our peer-to-peer offerings will always be nearest and dearest to my heart. This type of support is the backbone of NOMV, and I have seen firsthand how impactful it can be. The individuals who work in our field are some of the most wonderful, hardworking, and caring people you will ever meet. When you put us together, it's amazing what we can accomplish.
5) How can veterinarians support NOMV? Likewise, how can they support their colleagues?
As a nonprofit organization, we are always looking for volunteers and donations.
Additionally, I would strongly encourage everyone, no matter their role in the profession, to become trained in crisis intervention. There are a lot of great programs available, including the American Veterinary Medical Association's (AVMA's) suicide prevention training and Banfield's ASK (Assess, Support, Know) program. Both are free to members of the profession and can provide you with the essential skills needed to recognize and support colleagues who might be in crisis. Only by working together will we be able to transform our profession into the healthy, fulfilling community we all know it can be.
WHY IS NOMV NEEDED?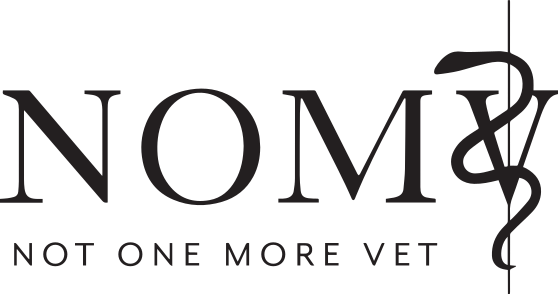 One in six veterinarians considers suicide at some point in their career.1 This unusually high statistic can be attributed to many underlying causes, including stress, debt, burnout, and other factors.2,3

This problem is not new: in a study of California veterinarian deaths from 1960 to 1992, the rate of death by suicide was 2.6 times as high as that for the general public.4 What has changed, however, is the issue is being discussed and acknowledged more than ever before.

NOMV resources:

References

1 Nett, R. J., Witte, T. K., Holzbauer, S. M., Elchos, B. L., Campagnolo, E. R., Musgrave, K. J., … & Funk, R. H. (2015). Risk factors for suicide, attitudes toward mental illness, and practice-related stressors among US veterinarians. Journal of the American Veterinary Medical Association, 247(8), 945-955.

2 Batchelor, C. E. M., and D. E. F. McKeegan. Survey of the frequency and perceived stressfulness of ethical dilemmas encountered in UK veterinary practice. Veterinary Record, 170.1 (2012): 19-19.

3 Veterinary Economics Division, AVMA. "Student Financial Resources." American Veterinary Medical Association, 2017, www.avma.org/membership/SAVMA/financing-your-veterinary-medical-education#:~:text=The%20harsh%20reality%20is%20that,at%20least%20%24200%2C000%20in%20debt.

4 Miller, Joy M., and James J. Beaumont. "Suicide, cancer, and other causes of death among California veterinarians, 1960-1992." American journal of industrial medicine 27.1 (1995): 37-49.