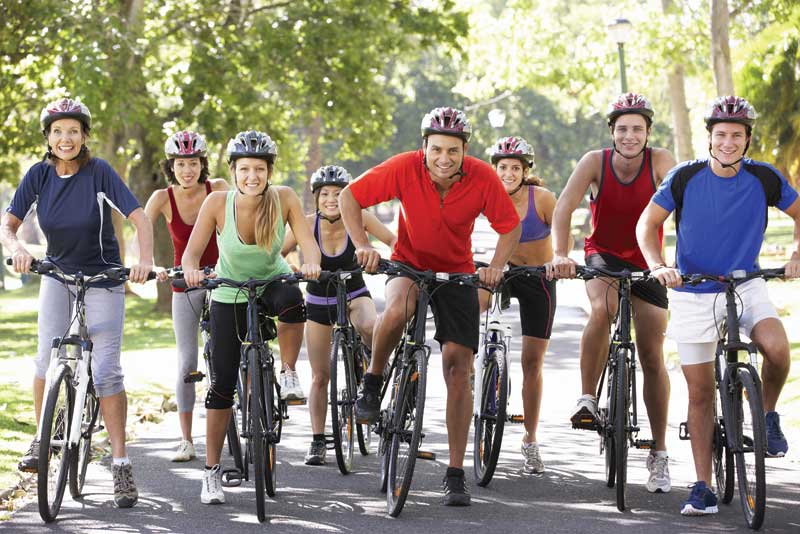 Here it is—another New Year, and another chance to design your future and bring it to fruition in 365 days. Personally, I find that exhilarating, a little scary, and the most incredible opportunity for personal and professional growth.
I am not into the idea of New Year's resolutions, but I can totally embrace the concept of reflecting on the past year and creating the next. For the past 17 years, I have engaged in a powerful exercise that does just that.
In a previous column, I asked team members to identify their personal values, visions, and mission statements. Now, I challenge you to take it one step further: Create a plan for the upcoming year outlining your aspirations for personal and professional growth.
As I reflect on the past year, it has been a whirlwind of events consisting of projects, writing, traveling, and presentations. As I recall these tasks, I affirm that it is when I have stepped outside my comfort zone that I have experienced the most professional and personal growth.
Now, looking at the future, there are many projects to consider. I am creating online courses, designing workshops, enhancing a certificate program in professionalism, and scheduling consultations with veterinary teams in research, education, and hospital facilities. To not become overwhelmed, I identify the project and then dissect it into bite-size pieces. These then can be tackled with ease, thus reaching the completed end goal, and leading to opportunities for personal and professional growth.
You and your veterinary team can apply the same principles as you look to the New Year, reflecting on the past year while establishing your goals for 2018. I encourage you to have the team, together, complete the exercise, Reflect 2017 and Create 2018 (bit.ly/2AGPXuB).
Another method I use, both now and throughout the year, is a SMART Goal Worksheet (bit.ly/2j17u6a). You may be familiar with the SMART acronym, but have you truly applied the concept? Download the outline and begin this task within the next 72 hours. Take action and start the ball rolling toward establishing your focus and reaching your goals.
SMART Goal Worksheet definitions
Specific: Give your task or project a clear title, targeting the specific area for improvement or completion.
Measurable: Establish where you currently are (quantify in some manner), and project what the outcome will look like (with another quantity or best-case scenario). Envision the completed result and describe it with as much detail as possible. Now you can clearly see your end goal.
Accountable: How will you hold yourself accountable for completing the task, project, career goal? Share the goal with a colleague, friend, or manager to declare the goal, the timeline, and what you need to be held accountable.
Realistic: Define, within reason, the budget, the resources, and how the desired outcome will transpire.
Timely: When will the desired outcome be obtained? What date? Will there be check-ins and evaluation dates along the way?
Include celebration in your goal-setting as well. How will you celebrate when a milestone is reached? Also include smaller achievements along the way in order to keep momentum and enthusiasm for the project.
In case you have difficulties dislodging the ball, here are some ideas for both professional and personal development.
Professional development
Grow your career within veterinary medicine in a multitude of ways:
Visit the National Association of Veterinary Technicians in America website to learn more about each specialty. Initial goals may be to seek support from your manager and/or veterinarian and to identify a mentor.
Visit the Veterinary Hospital Managers Association website to learn more about the requirements to become certified. A goal may be to start attending the local manager meetings (which also builds your personal network/support).
Become a certified veterinary practice manager.
Become a veterinary technician specialist.
Improve your public speaking.
Visit the Toastmasters International website (or other similar group) to find a gathering in your region. A goal may be to attend one meeting to start building your personal support network.
Take continuing educational classes that improve your communication skills with clients and co-workers.
Visit National Seminars Training (or similar sites) to find courses offered in your area throughout the year.
Attend local continuing educational classes for the technical aspects and to build your network.
Personal development
Purchase a bicycle to stay fit and find a local group that tours on a regular basis.
Become involved in a Cooking Meetups group and increase your culinary expertise.
Find a local meetup group that walks senior citizen dogs on a monthly basis (I don't know if this really exists or not, but you get the idea).
Increase your network of colleagues in the areas you wish to develop—this is how you expand your sphere of influence and grow personally and professionally. This may take you way outside of your comfort zone, but networking is hugely valuable in pursuing your goals.
Start filling in your SMART Goals Worksheet. Don't delay. When you take an idea from thought to word (physically writing it down), you have an 80 percent better chance of it becoming deed. Share it with a colleague, friend, or manager in order to solidify the idea and to be held accountable for achieving your own goal.
I am confident you can achieve your 2018 goals. Use such tools as the Reflect 2017 and Create 2018 worksheet exercise and the SMART Goal Worksheet. By physically writing out your goals (literally pen in hand), you are far more likely to achieve them. In addition, include others in your plan, ask for support, and know you have many people in your sphere of influence who want to help you succeed. I am one of them!
Here's to reflecting upon the past year and all your accomplishments, and to setting your focus for the New Year, outlining the plan, determining bite-size pieces, completing each smaller task, and reaching your end goal. You can do it!
Rebecca Rose, CVT, founder and president of CATALYST Veterinary Practice Consultants, has 30 years of veterinary industry experience as a veterinary practice management consultant, a practice manager at two AAHA-accredited animal hospitals, and an award-winning veterinary technician. She is the immediate past president of NAVTA (2017). Contact her at getCATALYST@CATALYSTVetPC.com or visit CATALYSTVetPC.com.